Wimbledon 2021 prize money: How much does the winner get?
The prize fund at Wimbledon this year stands at $18,625,377, a 5.2 percent cut on 2019, but checks for players in the earlier rounds have increased.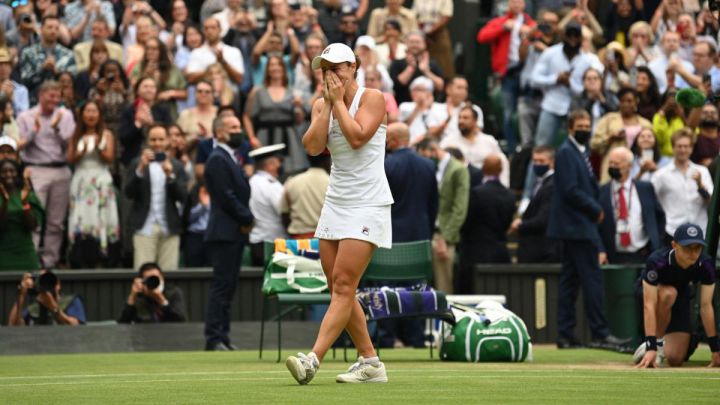 The prize pot for the winners of the third Grand Slam of the year have been cut by 5.2 percent compared to the last Wimbledon Championships, staged in 2019 edition, but the amount players earn at SW19 has been increased up to the quarter-finals.
It's no secret that the coronavirus pandemic has changed the way sport tournaments operate. Last year, Wimbledon had to be canceled due to the impossibility of being carried out safely amid rising covid-19 cases. However, the All England Club managed to recoup $135 million due to an insurance policy they had previously signed in case of a pandemic.
Stadium capacity restrictions
Wimbledon will feature capacity crowds on its two biggest courts for the quarter-finals, semi-finals and finals, the All England Club announced on Sundayhttps://t.co/9zsjH6PMYg

— PA Sport (@pasport) July 5, 2021
Nevertheless, this year Wimbledon has returned but tournament organizers are still having to react to the effects of covid-19, with restrictions in place regarding capacity on the courts. The fact that the event organizers have only been able to sell limited tickets this year has added to the costs of setting up an accurate testing program for everyone who is involved in the tournament, which in turn has led to a decrease in the amount of money competitors receive.
However, Wimbledon has done its best to try to help lower-ranked players by increasing prize money in the preliminary round of the tournament by 17.5 percent.
Prizes to be won are still huge
Every player who reaches the main draw is guaranteed $66,272 euros. Prize money then increases significantly round-by-round. This year the champions of the Men's and Women's Singles will each pocket $2,342,380, whilst the runners-up will earn $1,242,606.
Meanwhile, semi-finalists earn $642,014, quarter-finalists $414,203, fourth-round participants $249,903, third round competitors $158,777, and those players who reach the second round receive a $103,551.
Equal pay for equal work
Removing marital status from the courts, introducing unisex towels for players and equal prize money are some of the changes that Wimbledon organizers have made towards gender equality.
In 2007, the All England Club decided to make prize equal for both men and women.