$300 Unemployment benefits: In which states have judges forced payments to continue?
The Republican-state led move to end extra unemployment benefits early is meeting legal challenges.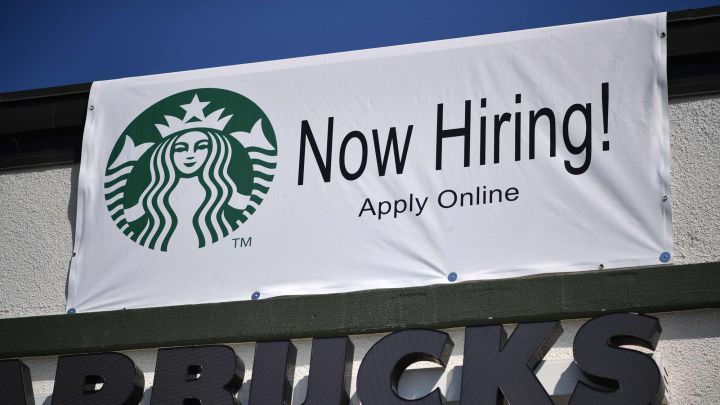 With the ending of extra unemployment benefits in 26 states, workers have started to sue states to ensure the extra weekly payments of $300 continue.
The states where judges ruled the payments must continue are:
Maryland until July 14 at the earliest.
Indiana until September 6 when the scheme ends nationwide.
Ohio and Texas are also facing lawsuits with the latter having 30,000 workers suing the state.
There are expectations that there could be further lawsuits in other states after the lawsuits in Maryland and Indiana.
More coverage on unemployment benefits
Why are the decisions being challenged in court?
Workers fear the end of extra benefits could throw millions of people into economic peril. In both Maryland and Indiana there are more than 500,000 unemployed residents according to the National Employment Law project (NELP).
The states were sued on the grounds that there is a state requirement to "cooperate with the US Department of Labor and maximize benefits for unemployed residents."
And it seems judges agree that the benefits must resume at least until the lawsuits are resolved. They said workers could suffer "irreparable harm" should aid not be given until then.
Both states are appealing the ruling.
"The state of Indiana took the appropriate steps to terminate its participation in federal pandemic unemployment program," Indiana Governor Eric Holcomb's office said in an emailed statement. "The agreement ended on June 19. The Governor and Department of Workforce Development will discuss an immediate appeal of the judge's order with the Attorney General."
Why are the extra benefits ending early?
Critics of the programmes say that these funds make it more profitable to stay at home rather than look for work. The benefits are scheduled to end nationally in September but the 26 states that requested an early termination say it will help get people back in the workplace.
But it is not clear whether the move has encouraged more people back into work.
Nearly a month after two dozen Republican-led states started cutting the federal government's $300 enhanced weekly benefit for the unemployed, Morgan Stanley economists say the move hasn't done much to help the labor market (the GOP said it would). https://t.co/NFOnmUA02f

— Kyle Griffin (@kylegriffin1) July 9, 2021
The unemployment benefits are a part of President Biden's American Rescue Plan and are designed to lift the country out of the covid-19 depression.
The country is dealing with a swathe of job vacancies that are not being filled as quickly as lawmakers would like, with the Department of Labor reporting 9.21 million vacant jobs countrywide.