Euro 2020 highlights: Impressive Italy, Pedri, Schick goal and 28 June
After 51 games, the curtain came down on Euro 2020 at Wembley stadium as Roberto Mancini's Italy claimed the title after a penalty shoot out against England.
There was plenty of apprehension ahead of Euro 2020, which in reality was Euro 2021 after UEFA were forced to postpone the competition in March 2020 for a year following the covid-19 pandemic.
Games being played in 12 cities across Europe may have sounded like a great idea some years back when then UEFA president Michel Platini concocted the idea. Fast forward to 2021 and the 11 cities became 12 after Dublin confirmed that due to health concerns they could not guarantee the minimum number of spectators as stipulated by UEFA. Bilbao also saw Seville become the new Spanish host city with covid concerns high on the mind of organizers, fans and national federations alike.
After the suffering inflicted on the planet as a result of the global pandemic, the tournament came along at a perfect time and once again, in the words of Argentine Jorge Valdano, sport and the 'beautiful game' has shown us why: "of the less important things in life, football is the most important".
With the curtain coming down on the tournament less than 24 hours ago, here's five highlights of what has proved to be an excellent European Championship.
Fans return
After being accustomed to a season of behind closed doors action, it required a few double-takes on 11 June as 20,000 fans watched on at the Stadio Olimpico in Rome for the Italy-Turkey opener. UEFA requested that each venue allow a minimum amount of fans based on venue size with only Budapest allowing capacity crowds. PCR tests, digital tickets, face masks and social distancing was the new terminology in attending Euro 2020 games. A rise in covid cases among Finland fans attending games in Russia reminded us all that despite the welcome return of spectators to the stands, the virus has not gone away.
Patrik Schick's wonder strike vs Scotland
28 June
As football fans, we sit through some of the dreariest contests and sterile 0-0 draws. Every once in a blue moon however, the gods of football smile down on us and bestow us with a day that will live forever for all fans who sat through Spain-Croatia and then France-Switzerland on Monday 28 June.
Spain-Croatia delivered a roller-coaster of emotions after a bizarre own goal saw the 2018 World Cup finalists take the lead. Spain fought back to lead 3-1 and the Croats managed to level the tie with 85th and 92nd minute goals. The much criticized Alvaro Morata silenced his detractors with a thunderous effort in the 100th minute to put Spain in control before Mikel Oyarzabal sealed matters three minutes later.
We'd barely got time to catch our breath before the later Switzerland-France game exploded with Seferovic securing a shock lead for the Swiss. After a Rodriguez penalty kick miss, the initiative switched to Les Bleus and Deschamp's men were in cruise control and had, it seemed, finally hit top gear in the tournament, 3-1 up with 15 minutes to go and in command, with the Swiss looking dead and buried. A late second from Seferovic and a last gasp eqlualiser from Gavranovic took the game to extra time and thanks to heroics from Yann Sommer, the Swiss prevailed to cap an incredible day of high octane Euro drama.
Italy worthy winners
From the very first match against Turkey in Rome, Italy looked impressive. The Azzuri topped Group A in an impressive manner failing to concede and securing maximum points. The overcame a stern test against Austria and were too streetwise for Belgium in the quarter final. Only Spain were able to push Mancini's men in arguable the best game of the competition but with Jorginho and Emerson, the 1968 winners advanced to Sunday's final where, once again, the men in blue prevailed from the penalty spot against England. 
After the win, veteran defender Bonucci stated: "It's for the fans, it's for us, we have said since day one we believe we can do it. It is only right Italians celebrate in all four corners of the globe tonight."
Bonucci is one of the oldest members of the squad, but youngsters like player of the tournament goalkeeper Gianluigi Donnarumma, midfielder Nicolo Barella and winger Federico Chiesa impressed at Euro 2020 to give hope for a bright future.
Denmark vs Finland was one of the less remarkable fixtures from the opening weekend of Euro 2020 on paper but it's a game that will live with many watching live from Copehagen's Parken stadium and the global television audience. Shortly before the interval, Inter Milan and Denmark's Christian Eriksen had to be resuscitated from the pitch following a brief cardiac arrest.
Previous similar instances during a game in the past have ended in tragedy, but fortunately Eriksen recovered and is now fitted with an ICD heart-starting device in case he suffers the same issue again in the future.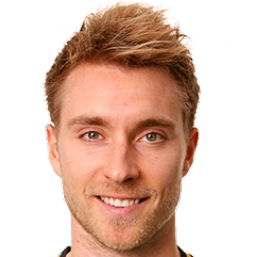 Bring on Euro 2024 in Germany !