$600 California stimulus checks: why haven't the payments been received yet?
Weeks have gone by since the legislature passed a bill to send an additional round of stimulus checks to California residents, yet little news on their distribution is available.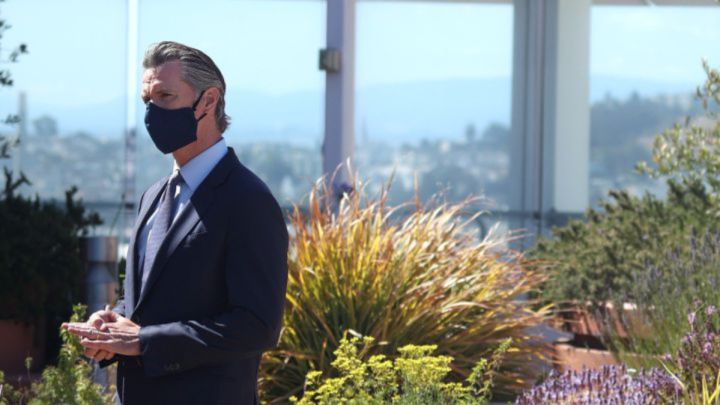 Earlier this month, the California legislature approved a bill to send an additional round of $600 Golden State stimulus checks to those in the state making less than $75,000 a year. Undocumented families and those with children are eligible to receive an additional check worth $500.
Those who received a check during the first round will not receive another payment.
Since the passage of the law, members of the legislature and the governor have not released any details on when the payments will be sent.
Two-thirds of California taxpayers still await COVID-19 stimulus checks announced by Gov. Newsom about two months ago – and they likely will have to wait longer. https://t.co/sAizvDY6bl

— The Desert Sun (@MyDesert) July 10, 2021
The silence is related to the fact that a 2021-2022 fiscal year budget has yet to be finalized. In California, lawmakers and the governor must agree on a budget for the following fiscal year by 15 June. If an agreement is not made, the members' salaries are to be withheld until a budget is passed.
While this year, a preliminary budget was passed before the deadline, the two sides are still hammering out some of the final details. Once a finalized budget has been passed, information about when residents can expect their stimulus check is expected.
What elements have already been negotiated?
This year, legislative members and the governor have not agreed on an annual budget but evaded taking a hit to their salary by passing a "preliminary budget" on 14 June. While this move may frustrate residents who expect more from those who represent them, many negotiations on key measures included in the budget have ended, leaving a few loose ends to be tied up this month.
Education
The June budget increases funding for K-12 schools and community colleges. Chair of the Assembly Budget Committee, Phil Ting, stated that the budget would support working parents in the coming years by expanding childcare assistance and provide universal transitional kindergarten will be included.
The budget and associated bills allocate $2.7 billion over the next five years to phase all four-year-olds into a transitional kindergarten program by the 2025-2026 school year.
Early childhood education experts like Samantha Tran, senior managing director of education policy at Children Now, highlighted that "effective planning, teacher training and recruitment, and developmentally appropriate ratios and curriculum have to be at the center of the rollout." Tran says focusing on these aspects is important to ensure the high-quality programs "have the intended impact and not create greater disparities."
Research has shown that creating universal access to transitional kindergarten without proper safeguards to ensure public options are high quality can actually "negative effects that persist for many years when quality is low."
For older students, the budget will increase per-pupil spending to the highest rates seen in the state's history. For those looking to attend community college, increases in funding for financial aid programs to expand access also made the cut.
Chairmen Ting also noted that the budget includes measures to provide support for "students who have or will be dealing with the effects of a prolonged period of distance learning."
Access to Health Care
The Public Policy Institute of California estimates that around one in ten workers in California are undocumented, and almost two-thirds of the undocumented population has resided in the state for more than ten years.
During the pandemic, these individuals and their families were left out of federal stimulus programs to help households stay afloat. In California, the government has tried to help these families by making them eligible for state stimulus checks.
The budget passed in June would expand the availability of health care to undocumented seniors, many of whom contributed to the state's economy by paying taxes. The current proposal allocated more than a billion dollars to "expand Medi-Cal, including In-HomeSupportive Services, to undocumented adults aged 60 and older."
In addition, to support seniors across the state, the budget includes a three-year investment of 106 million dollars "to strengthen older adults' recovery and resilience from isolation and health impacts caused by the pandemic." These funds will be channeled through local programs that provide important services to seniors all over the Golden State.
Forest Management and Climate Change
California lawmakers cannot deny the impacts of climate change, which has exasperated drought conditions and contributed to the increase in severity of the wildfire season. The budget will allocate over $11.8 billion "over multiple years to address and reduce the state's multi-faceted climate risks, ranging from water supplies, wildfires, heat and sea level rise." Compared to last year's budget, funding for natural resource management has increased by over eighty percent.
Decades of failed forest policy and the human-led impacts of climate change have led to unprecedented fire season. With over 1.5 million acres burned last year, 2020 represents one of the worse years for wildfires in the state's history.
The 2021-2022 budget would allocate $217 million "for fire restoration projects in the 115,000 acres burned across 23 state park units." These projects would focus on planning to avoid future fires, removing materials that could start or exacerbate a fire, and the rebuilding of "parks in a manner that reflects the best science to ensure these parks are more climate-resilient."
To prevent fires moving forward, the budget includes $1.24 billion to "improve public safety across California's most wildfire-vulnerable communities and significantly increase the pace and scale of forest management projects."
Details over exactly how this and the other climate-related allocations will be spent are still being negotiated.
Universal Basic Income
Both Gov. Newsom and the legislature approved spending $35 million over five years to pilot universal basic income programs. Basic income programs have recently gained popularity, following promotion by presidential candidate Andrew Yang and after sending federal stimulus checks.
The pilots which would target low-income residents, would be administered through local governments and require the jurisdiction to match state funding.