Ramos: "Mbappé should go to Madrid, but right now I want him in my team"
Sergio Ramos gave his first interview to Spanish media after arriving in Paris. He spoke affectionately about Madrid: "I'll never celebrate a goal against them".
PSG signing Sergio Ramos gave his first interview to Spanish media since his recent arrival in Paris. He spoke affectionately about his old club Real Madrid and insists he will never celebrate a goal scored against them if their paths ever cross in Europe.
How have your first few days in Paris been? Do you miss Real Madrid?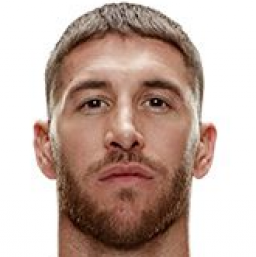 "I lived through many wonderful times at Real Madrid. They nice moments will stay with me. It's sad leaving a place which gave you so much. I've taken the initiative to come to PSG, a team with a real project. I'm trying to integrate, but I enjoy challenges. I'm still excited about winning things. Hopefully it will turn out as a well for me as it did at Madrid. I've come to an ideal club, the place where I wanted to be".
Can you imagine if PSG meet Real Madrid in the Champions League?
"At the moment, it's just conjecture - it would be too presumptuous to guess what might happen in the future. I'm only thinking about performing to my best level and lending my experience. I have come here to start from scratch, in a new team and to contribute what I can. I can't be thinking about Madrid. I feel good and I'm relishing the new challenges. We hope it will be a good season for us. We'll see what happens in the future, but Madrid will always be in my heart".
Did you feel that Madrid did everything they could to renew your contract?
"Those are difficult questions to answer, but I made it clear in my final press conference. There is no point looking back. I am someone who seeks adventure and my priority has always been the sporting project [at PSG]. Also the way I was treated. The president, Leonardo, Pochettino… they were all kind to me and made it easy to decide. I enjoy new challenges. It's always good to come out of your comfort zone. I'm very happy with the decision I made".
What advice would you give Mbappé to stay?
"I could never give him any advice on a personal level. I could tell him things from my own experience, but that would be totally private. For me, as a PSG player, I'd like him to stay. I like playing with the best and Mbappé is one of them".
What role could you play in convincing Mbappé to stay in Paris?
"I don't know. When I made the decision to leave or stay, it ended up being a personal choice. In my case, I had to consider my family, the sporting project… I don't know what's going on inside Mbappé's head. I want him to stay here because he is a very young player and he makes a difference. PSG have a very good side. Mt winning spirit is what I could bring to the group - if that can rub off on one of my team mates then even better".
What positives can you take from what was a difficult season for you in 2020/21?
"I accept the good things and the bad things. I have always taken everything I do as a kind of apprenticeship - to find out what I need to change or improve. You have to go through the good times and the bad. There is always light at the end of the tunnel and life goes on. And what better way that joining a great club like PSG".
Is there room for Messi at PSG?
"Leo is one of the best players in the world. But these things don't depend one me. I could give you a thousand replies, but it would make no difference. Everybody takes the decisions they need to take. But I like being aurrounded by the best players and there would always be a place for him in my team".
What do you think about the leaked Florentino Pérez tapes?
"For me right now, it's something which I will keep out of. I have been keeping my distance from the Spanish media and the international media. I have no comment to make. I respect Madrid and the fans, I have an enormous amount of respect for them".
Would you recommend to Mbappé joining Madrid at some point in his career?
"Of course. Madrid is one of the best clubs in the world. In terms of history, it's the best. For me, the big players should go there. But right now I want him in my team. I want to win and for that to happen, I need the best players on my side".
Would you celebrate if you ever scored against Madrid?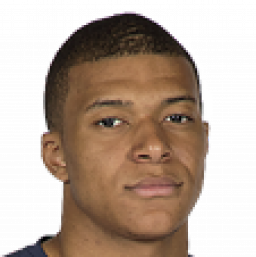 "I will never celebrate a goal against Madrid. Above all else, they are my family and they will always be in my heart. They deserve that respect. I wouldn't celebrate a goal against them or a  victory against the