Messi agrees to new five-year Barcelona deal
According to Sport, Leo Messi and Barcelona have reached a verbal agreement over a new five-year deal at Camp Nou for the Argentina captain.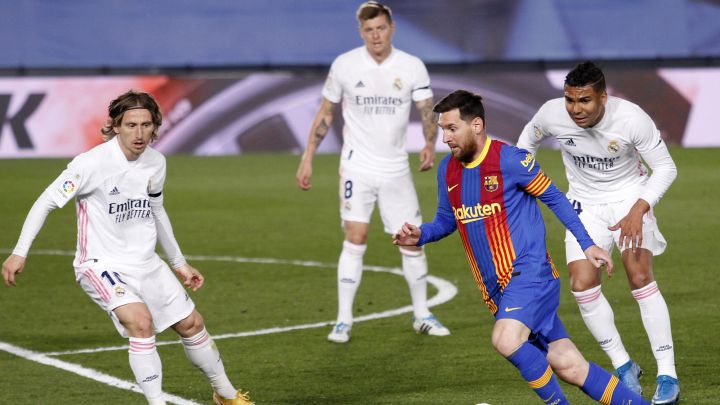 Leo Messi has verbally agreed to a new five-year contract at Barcelona, according to a report from Catalan daily Sport, with a formal announcement expected later in the week. The Argentina captain had been a free agent after his previous deal expired on 30 June and talks had been ongoing for some time between Messi, his representatives and Barcelona chief Joan Laporta over new agreement. Although Messi had been linked with a move away from Camp Nou after his publicly expressed desire to seek a new challenge last summer, the arrival of former president Laporta in the boardroom to replace Jospe Maria Bartomeu, with whom Messi had fallen out, was a key element in the 34-year-old agreeing to remain at Barcelona.
Another issue surrounding Messi's contract is Barcelona's parlous financial position. The club was forced to secure a €500m loan with Goldman Sachs to tide it over after losses incurred by the coronavirus pandemic and a punishing wage bill obliged Laporta and the board to seek cost-cutting measures. While there was never any real chance that Barça would let Messi walk away, with Paris Saint-Germain the most likely destination were that to happen, the club has been forced to balance the books to meet LaLiga financial fair play requirements in order to hand Messi a new deal.
Messi to take pay cut at Camp Nou
It is expected that the Argentina star will accept a pay cut in line with the rest of the squad and Barça will now be looking to stage a clear-out of Ronald Koeman's squad to free up some space and tame the wage bill. Among those players likely to be asked to move on are Antoine Griezmann, who has been linked with a move back to Atlético Madrid, Samuel Umtiti and Philippe Coutinho.
L'Esportiu reports that Messi will earn €20m for the 2021-22 season and that his new contract includes a €600m release clause.