Griezmann looks set to return to Atlético Madrid
Messi's new contract has not completely resolved Barcelona's problems of keeping within the salary cap. Griezmann is set to leave, with Saúl as part of the deal.
Leo Messi's gesture to renew his contract and accept a pay cut will come as some relief to Barça - both on a sporting and economic level; it not only significantly reduces the squad's wage bill but serves as an example to other players who may also be required to lower their expectations when it comes to reviewing their contract. Once Messi's new contract is officially announced, it will be the turn of Busquets, Jordi Alba, Sergi Roberto and Piqué to sort out their contracts. The centre-back has already admitted that would be willing to accept a lower salary, following Messi's example.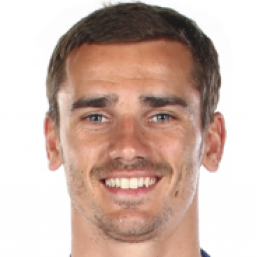 Griezmann's days numbered at Barcelona
But despite Messi's cooperation, Barça still need to find other ways of reducing their wage bill to fall in line with LaLiga's salary cap restrictions. Barcelona must slash their wages bill by 200 million euros to be able to register Messi for the new season. With that panorama, it is looking increasingly likely that Antoine Griezmann will not continue at Camp Nou next season - purely for economic reasons, not sporting ones.
Barcelona's idea is to sell Griezmann although the club is aware of the financial difficulties facing all clubs due to the pandemic. If they are able to find a club willing to pay a decent price or the France international, there is the option of striking a deal with Atlético Madrid with Saúl moving to Camp Nou in part exchange. That will be Barcelona's next task, and perhaps the most important one. At least there is some breathing space now that the agreement with Messi is sorted, but it's looking more and more probable that Griezmann will be on his way back to Atlético after two seasons with Barça.