Real Madrid and AC Milan close to deal for Brahim Díaz
Milan and Real Madrid directors are expected to close the deal in the next few hours. Brahim is expected to return to Italy on a two-year loan deal.
Brahim Díaz is poised to return to Milan. The 21-year-old knows that it will be difficult for him to get playing time at Real Madrid this season and the club is negotiating with AC Milan for him to return to Italy - the only option which the player considers would help to further his career.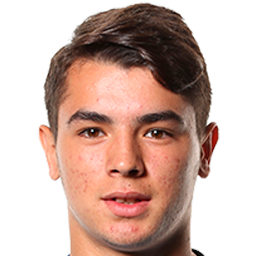 The current situation, as AS understands, is that Madrid are very clear about their position regarding Brahim - they want to ensure that he gets to play regularly but they don't want to allow him to slip away from their grasp. AC Milan meanwhile, are pushing to include an option to buy the player in the deal but that is a possibility which, as this newspaper has often reported, is not viable neither for the player nor Real Madrid. The solution which club directors are studying if a two-year loan deal, - within the next few hours, they hope to have an agreement in place.
Brahim, a priority for Pioli
Milan coach Stefano Pioli has always stated that his priority was to keep Brahim, who scored seven goals and gave four assists during his first spell in Serie A. Milan may be able to deliver some good news soon.