ARGENTINA
Messi Copa América post breaks Instagram record
The Argentina captain broke the long standing international hoodoo in Rio after the 'Albiceleste' secured the 2021 Copa América with a win over Brazil.
Argentina beat Brazil 1-0 at the Maracana stadium in Rio de Janeiro on Saturday, 10 July to claim their first Copa since 1993 and give captain Lionel Messi a long-coveted first medal for the national team to join his multiple accolades with Barcelona.
I had been very close (to winning a title) for many years. I knew that it was going to come right at some point, and I think there is no better moment than this," said a jubilant Messi, who had been desperate to emulate World Cup winner Diego Maradona's international success with Argentina.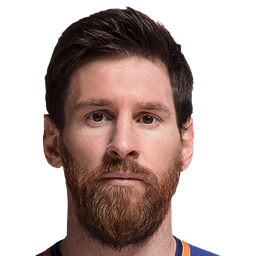 "We are still not aware of what we did, but it will be a match that will remain in history not only for being champions of America, but also for beating Brazil in Brazil," added Messi, who was joint player of the tournament.
Insta. record
Shortly after the final whistle, the Rosario born striker posted a picture of himself with the Copa América trophy in the Maracana dressing room. Six days later, the post has become the most 'liked' ever picture on Instagram with 19.8 million users giving their approval to the post.