What does the $100 billion stimulus plan in California include?
The new $100bn California Comeback Plan approved by state leaders this week provides $600 stimulus checks, rental assistance and financial support for small businesses.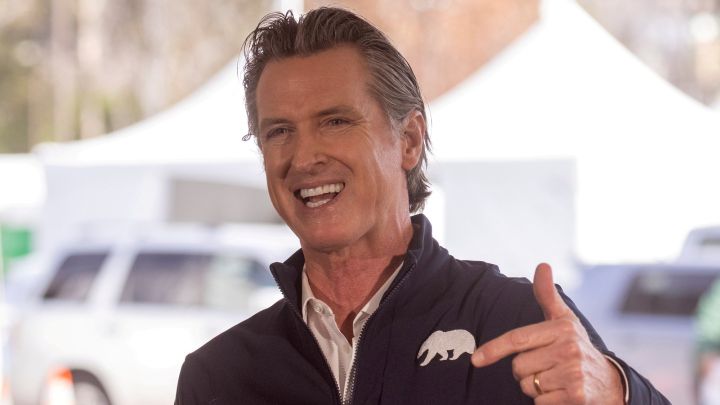 California governor Gavin Newsom has signed the new $100-billion stimulus bill into law which aims to further strength California's economic recovery following the devastation caused by the coronavirus pandemic.
The so-called California Comeback Plan, which was first proposed back in May , contains several measures aimed at providing financial relief to citizens and businesses, including another round of direct payment for residents and tax rebates for business owners. It is the largest economic recovery package in California's history.
"California is roaring back from this pandemic because we have your back," said Governor Newsom following the bill's approval."
"It's in that spirit that we've used California's historic surplus to make historic investments. In partnership with the Legislature, we're providing direct relief to struggling families and money into the pockets of small business owners across the state."
The California Comeback plan will invest $12 billion to confront the homelessness crisis head on - helping to get tens of thousands of people off the streets.

It's time for transformational change that provides shelter for more Californians. pic.twitter.com/IDTGvvNklW

— Office of the Governor of California (@CAgovernor) May 12, 2021
$600 stimulus check
The highlight measure of the plan will see nearly two thirds of Californians receive a direct payment of $600, while qualified families with kids will receive an additional $500.
With stimulus payments to total $12 billion, Governor Newsom's office hailed the measure as "the biggest state tax rebate in American history."
Financial support for small busineses
The plan includes "the largest small business relief program in the nation", providing an additional $1.5 billion for a total of $4 billion in direct grants to small businesses, as well as $6.2 billion in tax relief.
The plan has also allocated $35 million to provide microgrants of up to $10,000 for seed entrepreneurship and spur small business creation. Meanwhile, $500m will be provided for grants to be used to create business opportunities for workers who have lost their jobs during the pandemic.
Rental assistance
Under the Plan, $5.2 billion will be use to help low income earners struggling to pay rent, in what Newsom's office calls "the largest renter assistance package of any state in America".
100 percent of back-rent and all prospective rent for several months will be covered, while an additional $2 billion will be provided for overdue water and utility bills.
Other Measure in $100bn California Stimulus plan
$12 billion in state and federal funds to address homelessness.
$35 million over five years for basic income pilot programs administered by cities or counties.
Expanding eligibility for comprehensive Medi-Cal coverage to approximately 80,000 undocumented adults aged 60 and older.
Significant increases in funding for K-12 education
Universal transitional kindergarten for all 4-year-olds in the state phased in over four years.
100,000 new subsidized child-care slots and financial assistance for childcare providers using federal and state funds.
Base increases and one-time funding for the state's higher education systems.
Establishing college savings accounts for California children in families with low incomes.
$7 billion in American Rescue Plan and state funds to address the digital divide.