Raúl Jiménez returns from injury after 230 days sidelined
The Mexico international started Wolves' first friendly game of the pre-season game. The Premier League side lost 1-0 to Crewe Alexandra.
After fully recovering from the fractured skull injury he suffered back in November 2020 in a Premier League match between Wolverhampton against Arsenal, Raúl Jiménez made his return to the pitch on Sunday in a pre-season game. Wolves lost 1-0 to Crewe Alexander at Gresty Road and the Mexico international was in the starting line-up for the first warm-up game.
Almost scored on his return
It was Bruno Lage's first game in charge at Wolves, the manager opted for a 4-4-2 formation with Raúl Jiménez leading the attack. Before the game started the fans at the Alexandra stadium welcomed back the Mexican striker with a special message from the announcer.
The 30-year-old returns after spending 230 days on the sidelines and almost scored in the first minutes of the game. Wolves almost took the early lead when Jiménez' deflected free-kick hit the crossbar. After 34 minutes, Lage decided to take him off, replacing him with Patrick Crutone.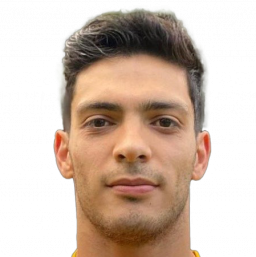 The host team took the lead after 53 minutes. Brewer Alexander took advantage of a counter attack and Kirk gave an assist to Long who tapped the ball from two yards to score the winning goal. Following this defeat, Wolverhampton will travel to Spain to face Real Betis on 24 July.