Barcelona weigh up pros and cons of signing Renato Sanches
Barcelona acknowledge that the Portuguese midfielder could be a possible reinforcement but some don't view the 23-year-old as a priority signing.
On Sunday, AS reported that Barça were looking into the possibility of signing Lille midfielder Renato Sanches, after attempts to arrange a swap deal with Atlético for Saúl took a turn in the wrong direction.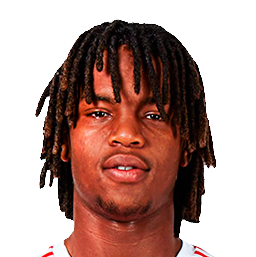 The following day, the club confirmed AS' reports to Mundo Deportivo - adding that signing the Portugal international was not being viewed as a priority, just a possibility.
Whether or not to sign Renato has sparked a great deal of internal debate within Barcelona's technical department between those who consider it to be a great opportunity and those who point out that his performance levels have tended to drop whenever he has been at competitive clubs with high demands.
Those in favour and those against Renato Sanches
Those who are in favour of bringing in Renato highlight the season the players enjoyed with Ligue 1 champions Lille and his recent displays at Euro 2020; they also argue that he could join on loan, possibly with an option to buy next summer.
Meanwhile, others were quick to point out how Renato disappointed at Bayern Munich four years ago (when he was still only 18) and suggested looking at other options.
Whatever happens, it is clear that Ronald Koeman has prioritised signing a midfielder to reinforce the centre of the park next season. Whether it's Renato, Saúl or someone else, Barça have to make sure that whoever they bring in in line with LaLiga's salary cap restrictions.