Real Madrid: Sevilla put a price on Koundé
The French centre-back joined up with the Sevilla squad in Lagos, Portugal and now looks like he will stay where he is. Bryan Gil's move.
The Sevilla squad set off for Lagos, southern Portugal today, including Jules Koundé. The French defender extended his holidays after participating in Euro 2020 with France, during which time there were doubts about whether he would return to the club. His aim was to join one of the big European sides but he hasn't received any offers worth serious consideration.

Sevilla don't need to sell
Monchi isn't going to sell him for anything less than he's worth - especially now that the club has the money it needed to keep within the salary cap with the sale of Bryan Gil to Tottenham. Koundé has three years left to run on his contract which means Sevilla have another season before they need to consider selling him. If no club is prepared to pay the 80 million euro buy-out fee, or come close to the offer Manchester City placed in September 2020, the player will stay at the Sánchez-Pizjuán...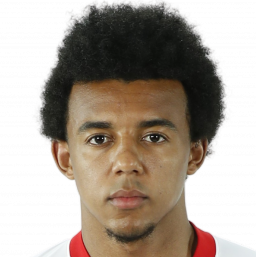 ...and continue to develop, because at 22, he is nowhere near his ceiling. It may seem like a long time ago the distant past but Koundé's first performances with Sevilla are remembered for being disastrous - especially one, forgettable evening against Eibar in September 2019 when Koundé, who came on for the injured Daniel Carriço, inadvertently helped the Basque side bounce back from 0-2 to win the game 3-2.
There is still over a month to go before the transfer window closes but Sevilla are not worried that Koundé's situation will change. A few clubs are keen on the defender - Real  Madrid, PSG, Chelsea and Manchester United if the deal for Varane falls through... Few clubs can afford to pay what Sevilla are asking for the centre-back, but the ones who have shown a long-term interest in him are the ones who perhaps can find the resources to buy him.