Cristiano Ronaldo returns to Juventus but future remains open
Cristiano Ronaldo is back in Turin and due at training with his Juventus teammates on Monday but Jorge Mendes is still working behind the scenes.
Cristiano Ronaldo has returned to Turin, but for how long the Portugal captain will remain is still a matter of some debate. The former Real Madrid forward arrived at Caselle airport on his private jet on Sunday evening and is set to return to training with his Juventus teammates on Monday morning at the Serie A club's Continassa base after a month of holidays following his side's Euro 2020 defeat at the hands of Belgium. Ronaldo is due to be reacquainted with Massimiliano Allegri after the former Juve boss returned to the club to replace Andrea Pirlo following a difficult season that saw Inter claim the Serie A title and Juve only just manage to qualify for the 2021-22 Champions League.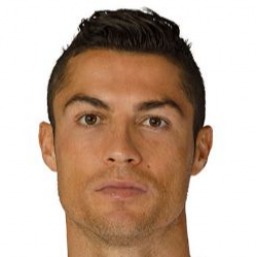 Ronaldo: "Whatever decision is made will be for the best"
Juventus vice-president Pavel Nedved sought to ease the concerns of the club's supporters on Sunday: "Ronaldo will return to training on Monday and he will stay with us," Nedved told Sky Sport Italia. However, the mere fact of Ronaldo being in Turin will not dispel rumours that have been circulating for months over a potential move away from Juventus, with Manchester United, Real Madrid and Manchester United all linked with a bid for the 36-year-old. Ronaldo's agent, Jorge Mendes, has been wheeling and dealing all summer and there is a sensation in Turin that the player would rather be anywhere else. Tuttosport, which has close links to Juve, has said that Ronaldo feels a "lack of empathy" with the Serie A giants and has called on him to show "some kind of bianconero" commitment. Ronaldo for his part has not mentioned Juve at all since May and simply said when asked for an update during the Euros: "I'm not thinking about my future right now and whatever decision is made will be for the best."
Mbappé key to Ronaldo's hopes of a move
Ronaldo's potential exit has been complicated by a lack of movement elsewhere in the transfer market. It is widely believed his future is linked to that of Kylian Mbappé: if Real Madrid succeed in their pursuit of the France forward PSG are likely to make a move for another player of similar stature and global appeal, while Juventus have been keeping an eye on Manchester City's Gabriel Jesus and PSG's Argentina forward Mauro Icardi as potential replacements should Ronaldo leave. It is a standard transfer domino effect that may or not take place but until one of Europe's big-spending clubs blinks Ronaldo will have to continue to play a waiting game.