Manchester United to allow Pogba to move to PSG
According to ESPN, Manchester United have given up hope of tying Paul Pogba to a new contract and will allow the France midfielder to move to PSG.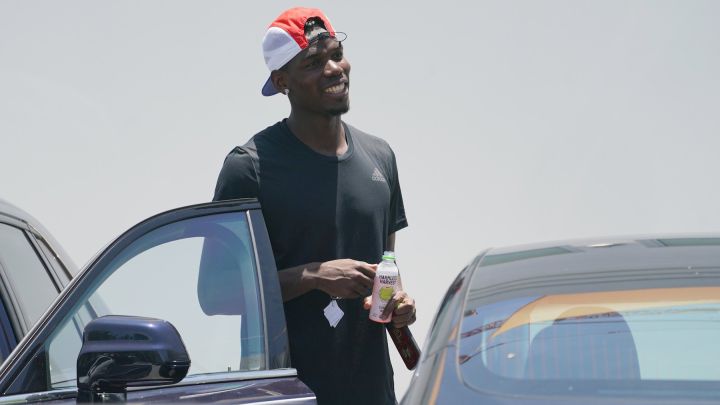 PSG are enjoying a prolific summer in the transfer market after signing Achraf Hakimi, Sergio Ramos, Gigi Wijnaldum and Gianluigi Donnarumma but the Parc des Princes board are still working to provide Mauricio Pochettino with the strongest possible squad for the new campaign and have not gien up hope of luring Paul Pogba to Paris from Manchester United.
According to ESPN, United have finally given up on their own hopes of the France international signing a new deal at Old Trafford and are reluctantly willing to sanction a sale if PSG make an official offer and if the fee meets their €60m valuation of the player. As things stand PSG will have to sell before they but and there are a number of players who are expected to leave the Ligue 1 side this summer, but as yet there has been little outward movement at the Parc des Princes with only Mitchel Bakker moving on, the Netherlands under-21 international joining Leverkusen for a fee of €7m.
Pogba move could lead to United Camavinga bid


Pogba's departure wold also allow United to continue their own rebuild and could hasten a deal for Real Madrid defender Raphaël Varane. Having signed Jadon Sancho from Dortmund and with Ole Gunnar Solskjaer eyeing more new recruits, United need to trim their wage bill and removing Pogba's annual salary of €18m while pocketing a fee for a player who will be a free agent next summer suddenly looks like good business for the Premier League club. Pogba's departure would also leave United more or less free to pursue Eduardo Camavinga, with Real Madrid concentrating on Kylian Mbappé.
According to the ESPN report, PSG are the only side currently in the market for Pogba with Juventus having withdrawn their interest in the their former player and Madrid having discarded the idea of bringing the player to LaLiga following the departure of Zinedine Zidane, who was keen to land his compatriot while in charge at the Bernabéu.