How many Olympic medals does Alex Morgan have?
One of the USWNT's most experienced players has won many trophies and medals, but only one at Olympic Games.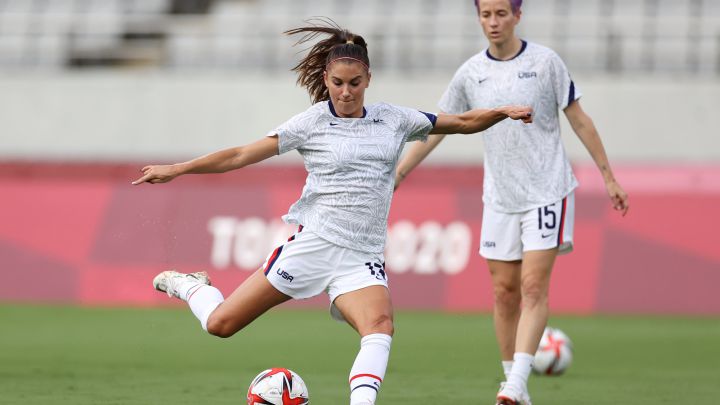 Alex Morgan has one Gold medal, from the London 2012 Games. The US women's team defeated Japan 2-1 in the Gold medal match. Morgan had a good tournament, scoring three goals, including the winner in the semi-final, and assisted four more.
How is she doing at Tokyo 2020?
So far Morgan has one goal from the games she has played as the USWNT have struggled. They also lost their 44-game unbeaten streak after defeating Sweden in a bruising 3-0.
What other trophies does she have?
Morgan's Olympic Gold was just her first major international award. Since then she has won:
the Women's World Cup twice, in 2015 and 2019,
the CONCACAF Women's Championship twice, in 2014 and 2018,
CONCACAF Player of the Year on four occasions, 2013, 2016. 2017 and 2018,
a spot on the USWNT All-Time Best XI in 2013,
and multiple nominations for the World's Best Player, most recently in 2019.