Cristiano Ronaldo looks to Real Madrid as he makes for Juventus exit
Ronaldo wants to leave Juventus and is eyeing a switch to either PSG or Real Madrid, with his future dependent on that of Kylian Mbappé.
Cristiano Ronaldo's return to Juventus training hasn't changed the forward's plans. His intentions remain the same as they have been for the past six months: he wants to leave the Serie A club and he wants to do so as soon as possible.
With each passing day, Ronaldo's chances of getting his wish recede a little further, but he hasn't accepted the idea of staying in Turin. He feels the time has come to draw his stint in Italy to a close.
PSG will move for Ronaldo if Mbappé goes to Real Madrid
Ronaldo's future depends on Kylian Mbappé. The Portugal captain knows that if Real Madrid manage to sign the Paris Saint-Germain striker, the Parisians will in turn move for him straight away. A PSG switch is the 36-year-old's chief hope of leaving the Allianz Stadium and in Italy there is a firm belief that Madrid president Florentino Pérez will try to lure Mbappé to Spain right up until the last moment of the summer transfer window.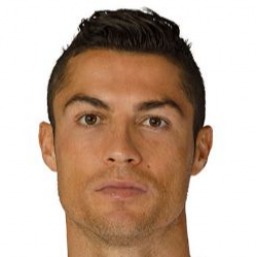 Ronaldo wants Real Madrid return if Mbappé stays at PSG
If PSG hold on to Mbappé, however, Ronaldo will have to look for an alternative destination. And AS understands that his plan would be to knock on Real Madrid's door once more. His camp previously sounded Los Blancos out about such a deal in the spring, but Pérez was categorical in his response: it's a move that doesn't make sense for Madrid.
Now, though, Ronaldo is hopeful that Carlo Ancelotti's return as Madrid head coach could offer him a helping hand. He believes his excellent relationship with Ancelotti, who he defines as an "incredible man, one of the best and most important" people he has worked with in his career, could serve to reopen the doors of the Bernabéu to him if Mbappé remains out of Madrid's reach this summer.
Real Madrid only have eyes for Mbappé
However, Madrid's plan appears not to have changed: it's Mbappé or nothing. If Ronaldo wants to leave Juve, he'll have to keep his fingers crossed that the LaLiga giants end up snaring their major transfer target during the current window.