Ousmane Dembélé closer to renewing with Barcelona
While the club doesn't view Dembélé's contract as a priority, they appreciate the effort and commitment shown by the players and his agent.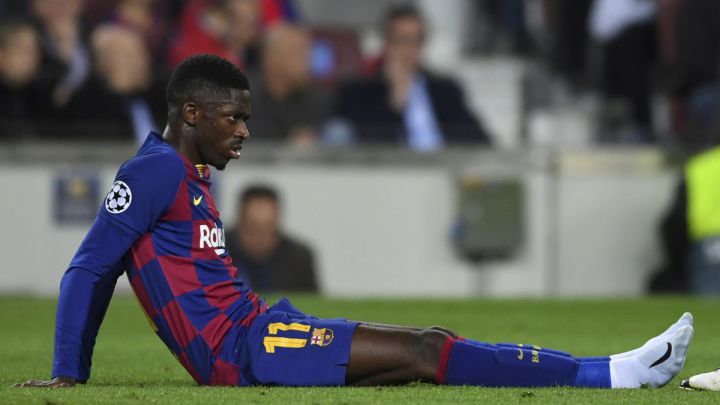 Ousmane Dembélé's future remains up in the air. The French forward, whose contract will expire on 30 June 2022, is recovering from a serious injury to his right hamstring which he sustained at Euro 2020. It required a trip to the operating table and the player will be out for at least four months which means in the best of cases, he won't be available until November.
It's a setback for the team and also for the club, for whom Dembélé's contract is on their list of priorities. Barcelona were negotiating new terms with the player with the idea of offering him an extension - that way, they would avoid losing him on a free transfer next summer.
Dembélé recovering
But the injury which Dembélé suffered in June meant that negotiations between the player, his agent and Barça were put on hold. But the most recent meeting produced positive signs and Barcelona feel that, while there is still a way to go before a deal is settled, the basis on an agreement is already there.
At the moment, talks remain on standby as the priority is ensuring that Dembélé makes a full and complete recovery ahead of everything else.
The France international, as Diario AS reported last month, is recovering in Paris and working with one of the club physios. For now, he has no intention of returning to Barcelona. It is expected that he will return once he is up and running and able to work out in the fresh air.
Juve plot
The club are keen to have Dembélé's new contract resolved and signed by the end of the year because they are eager to avoid a situation where the player's future is questioned. For some time, it has been rumoured that Juventus have been secretly trying to torpedo Dembélé's contract talks with the ultimate aim of signing him on a free transfer next summer.