FC BARCELONA
Who would be the new captain of Barcelona if Messi leaves?
After Barça announced that their decade-long talisman would be leaving them due to financial challenges that could not be overcome, thoughts turn to next captain.
FC Barcelona announced on Thursday evening via an official statement that Lionel Messi would not be remaining at the club due to financial difficulties that they have not been able to overcome. This, if it comes to fruition, would be the farewell of a captain in all aspects: from what he does on the pitch, where he has put himself in a position to be considered by many as the greatest ever, to the aspect away from the grass, representing the Barça brand and speaking concisely about the club's situation. Without him, the club faces a season with additional decisions, and one of those will be who will now wear the captain's armband.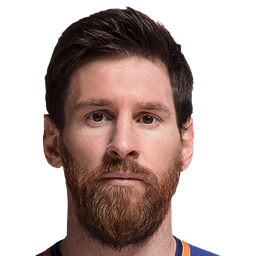 Barcelona captain after Messi
The choice of who captains Barcelona is made through a vote by the squad, and this favours veteran players or home-grown stars. Last season Busquets, Piqué and Sergi Roberto, in that order, were chosen behind Messi. The most natural thing is for them to step up one place this year, again, assuming the star heads off. Given the circumstances, the fourth place would likely then go to a player of the stature of Jordi Alba or even Ter Stegen.
In any case, and in the absence of confirming the new 'chosen ones', manager Ronald Koeman can breathe easy, on this aspect of the team at least, as last season's representatives are players who have never had any qualms about giving their all defending the blaugrana colours. The most likely thing is that the club will make an official announcement in the coming days on this, although no timescales have been given. Last season it was officially confirmed on 12 September, although of course the campaign was hit by the coronavirus pandemic.