PSG reportedly confirm imminent Messi arrival to players
The French newspaper Le Parisien says Paris Saint-Germain are very close to agreeing a deal to sign Lionel Messi, whose Barça exit was announced on Thursday.
Paris Saint-Germain have confirmed to their players that former Barcelona star Lionel Messi is poised to join the Ligue 1 club, Le Parisien has reported.
See also:
Agreement with Messi camp close, says Le Parisien
According to the French newspaper, only minor details are left to be resolved in the free-transfer signing of the 34-year-old, whose departure from Barça was confirmed on Thursday.
"Both sides have reached an agreement in general terms," the publication says. "All that remains is to sit down and write the documents."
Messi to discuss Barcelona exit on Sunday
Messi is to give a press conference in Barcelona on Sunday to offer his version of events following confirmation that he would not be renewing his contract at Barça, where he spent 17 years in the first team, scoring 672 goals in 778 appearances.
Le Parisien says Messi will not offer any clues as to the identity of his next club when he faces the media, because it is "neither the time nor the place".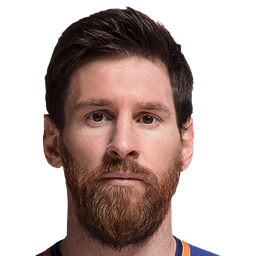 Messi could be presented by PSG on Tuesday
The newspaper, which adds that there is constant contact between PSG chiefs and Jorge Messi, the player's father and agent, says the Argentine's salary in Paris is likely to be about 35 to 40 million euros per season, and that he could be unveiled as soon as Tuesday.