When will federal unemployment benefits expire? PEUC, PUA, and $300 weekly payments
The additional pandemic jobless support is set to end soon, but advocacy groups are calling on President Biden to extend the programmes beyond that deadline.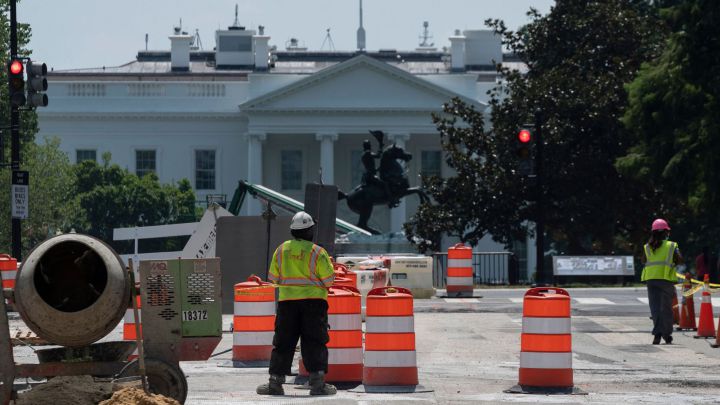 Throughout the pandemic the additional unemployment benefits provided by the federal government have been a vital lifeline for millions who have lost their livelihoods due to covid-19.
Pandemic Unemployment Assistance (PUA), Pandemic Emergency Unemployment Compensation (PEUC), and Federal Pandemic Unemployment Compensation (FPUC) programmes were first introduced in the CARES Act of March 2020, and were subsequently extended by President Biden one year later.
But after an 18-month lifespan, all three of these additional support programmes are set to expire on 6 September.
Some residents will lose the additional unemployment benefits prematurely
A number of states have gone one step further and voluntarily withdrew from the programmes ahead of this deadline, preventing their residents from accessing the federal support. So far 26 states have announced their intention to cancel involvement in the FPUC $300 weekly unemployment benefits:
Alaska June 12
Missouri June 12
Mississippi June 12
Iowa June 12
Alabama June 19
Idaho June 19
Indiana June 19
Nebraska June 19
New Hampshire June 19
North Dakota June 19
West Virginia June 19
Wyoming June 19
Arkansas June 26
Florida June 26
Georgia June 26
Montana June 26
Ohio June 26
Oklahoma June 26
South Carolina June 26
South Dakota June 26
Texas June 26
Utah June 26
Maryland July 3
Tennessee July 3
Arizona July 10
Louisiana August 3
An Oklahoma County judge has granted a preliminary injunction ordering the state of Oklahoma to restore the $300/week federal unemployment benefits that the Republican governor cut off in June. https://t.co/30ebN61wBo

— Kyle Griffin (@kylegriffin1) August 8, 2021
However out-of-work residents in a number of states have launched legal appeals against the decision, arguing that states have no right to deny them access to a federal support programme. Courts in Indiana, Maryland and Oklahoma have already ruled that the states must resume payments for unemployed resident, while challenges in Ohio, Texas, Tennessee, Florida and Arkansas are still pending.
Will President Biden extend the federal unemployment benefits?
Despite the impending end date for the additional unemployment support there is still some hope that Biden may opt to extend it further. Earlier this month the Centers for Disease Control and Prevention extended the federal eviction moratorium through 3 October after pressure from advocacy groups and something similar could happen with the unemployment benefits.
Jenna Jerry, a senior staff attorney with the National Employment Law Project, told CNBC: "We knew covid wouldn't be over. And it's not. With the delta variant rising and places going back to having mask mandates, we're taking steps backwards and ending aid when people continue to need and rely on them."
If the benefits are allowed to lapse around 7.5 million people, and their families, will lose the $300 weekly payments from 6 September onwards. In July, around 72% of all Americans receiving any form of unemployment support were enrolled in the pandemic programmes.