Piqué takes 'substantial' pay cut to register Barça players with La Liga
Barça have announced that they have been able to sign the Dutchman, the centre-back and the Albanian striker thanks to a "substantial" reduction in the centre-back's salary.
Gerard Piqué has proved that he is more than just a player at Barcelona. The veteran centre-back has taken a salary cut to register new three new Barcelona players.
Memphis Depay, Eric Garcia and Rey Manaj have all been registered with La Liga one day before they play Real Sociedad in their 2021/22 season opener. According to the club's own announcement, Piqué has "substantially" reduced his salary to make it easier for his team-mates to be available for head coach Ronald Koeman.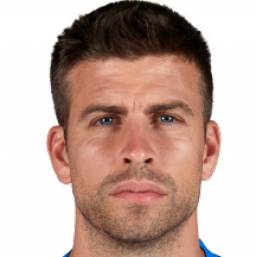 In the statement, Barça also announced that they are in negotiations with Sergio Busquets and Jordi Alba to reduce their respective salaries. "It must be noted that both players are totally and utterly willing to cooperate," the statement confirmed.