MLB
Former electrician Gilbert etches his name into MLB history
Tyler Gilbert carved his name into MLB history with remarkable calm, after having been working as an electrician with his dad a year earlier.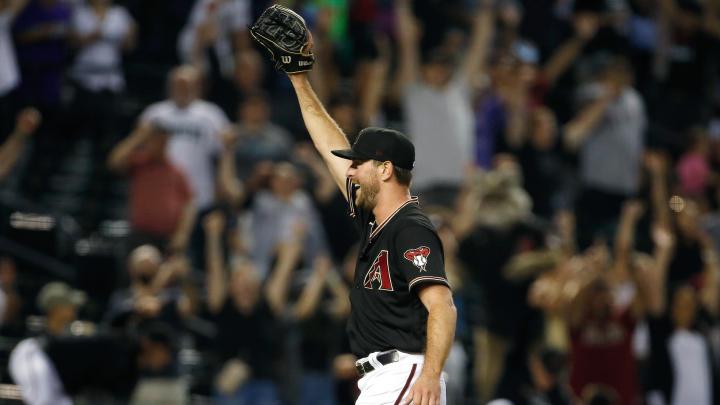 Last year, Tyler Gilbert was working as an electrician with his father. On Saturday, he lit up Chase Field with a historic no-hitter for the Arizona Diamondbacks in their win over the San Diego Padres.
Gilbert became only the fourth pitcher in MLB history to throw a no-hitter in his first major league start, inspiring the lowly Diamondbacks to a 7-0 victory. He gave up only three walks and delivered five strikeouts across 102 pitches as he followed in the footsteps of Ted Breitenstein (1891), Bumpus Jones (1892) and Bobo Holloman (1953).
Family business
It was a far cry from days spent working with his dad in Northern California, with Gilbert forced to find another job to make ends meet after the 2020 minor league season was cancelled. He should be employed in MLB for some time after etching his name into the history books with a calm that belied the magnitude of the moment.
"It was just one of those days," Gilbert said. "I know balls were getting hit around, but they were getting hit to guys. And then I was making good pitches. It was just kind of a rush the whole time, to be honest. It was weird. I wasn't nervous at all, and I felt like I should have been. I don't know why, but I kept just going out there and doing my thing. I was really nervous before the game leading up to the game, but after the three-pitch eighth inning, I was like, 'Okay, this is going to happen.' But, no, I just kind of stayed level-headed and then kept making pitches. I did think it was going to go down [for a hit], but it kind of carried a little bit," Gilbert added of the final out, Tommy Pham's cut fastball to Ketel Marte. I saw it hanging in the air, and I'm like, 'Okay, this is it.' That's happening. So that's cool. It's crazy. I'm happy to be here. I'd rather be doing this than pulling wires. No offence, Dad."