When will Biden speak today: time of Afghanistan and Taliban forces address
The White House have confirmed that US President Joe Biden will return to the Washington DC to deliver remarks on Afghanistan.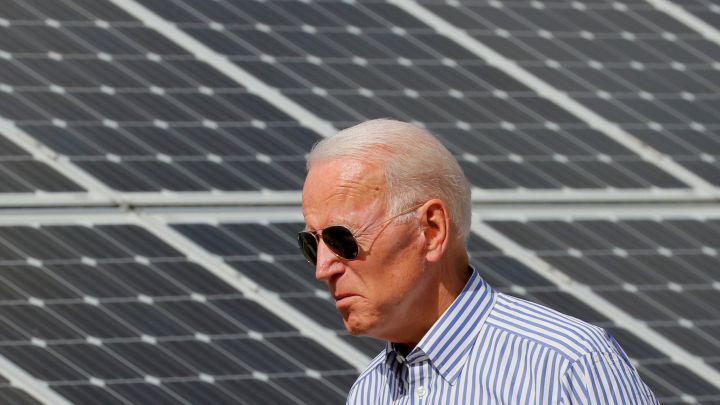 President Joe Biden will return to the White House from Camp David on Monday to deliver remarks on Afghanistan, the White House said. Biden will speak at 3:45 p.m. (12:45 PT), it said.
I will be addressing the nation on Afghanistan at 3:45 PM ET today.

— President Biden (@POTUS) August 16, 2021
Latest Kabul reports
AP claim that the US Central Command has been negotiating with senior Taliban officials in Doha, Qatar. They are reporting that there has been an agreement that the Taliban would not interfere with the evacuation proceedings of Afghan citizens.
The evacuation has been slowed by thousands of people fleeing to the runways in hope of being taken out of the country. There have been videos showing people falling from the planes as they clung on to the wheels after takeoff.
Crowds of people desperate to escape Afghanistan stormed Kabul's international airport, rushing onto the tarmac.

People clung to the sides of military planes, even as one taxied down the runway, in a bid to flee as the Taliban takes control.https://t.co/BMfaEkDykr pic.twitter.com/WkX0JQx3io

— The New York Times (@nytimes) August 16, 2021
Airport evacuation
US forces are working with Turkish and other international troops to clear Kabul airport to allow international evacuation flights to resume, Pentagon spokesman John Kirby said on Monday.
Kirby told a news briefing Defense Secretary Lloyd Austin had authorized the deployment of another battalion to Kabul that would bring the number of troops guarding the evacuation to about 6,000.
Today's address will be the first time that Biden will speak publicly on Afghanistan after the Taliban's quick return to taking control in the Asian country.
The address can be followed via the White House social media channels and for all the latest Afghanistan news, follow our live latest news blog.