Mbappé wants meeting with Al-Khelaifi over Real Madrid move
La Gazzetta dello Sport reports that Kylian Mbappé will seek talks with PSG owner Nasser Al-Khaliafi over his role in the team after Messi's arrival.
Kylian Mbappé's future at Paris Saint-German remains in doubt and the France striker is expected to ask for a meeting with Parc des Princes owner Nasser Al-Khelaïfi to discuss the matter of a new contract and, if he doesn't like what he hears, Mbappé will table his own demands among which will be a request to be allowed to leave for Real Madrid. The forward is reportedly not entirely enamoured with the arrival of Leo Messi in Paris, which has shifted the focus further away from the number seven.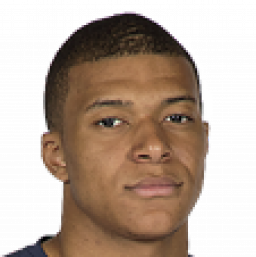 Mbappé has refused several offers from the club as he seeks parity with Neymar in salary terms and some assurances that he will be at the centre of the club's plans amid a transfer flurry that has seen Sergio Ramos, Gianluigi Donnarumma, Achraf Kakimi and Georginio Wijnaldum all arrive this summer. There has also been some talk of Al-Khelaifi seeking to achieve his dream of uniting the two greatest players of their generation, Messi and Cristiano Ronaldo, next summer when Mbappé's current deal expires, which will have done little to smooth the Frenchman's ruffled feathers.
Mbappé seeking assurances from PSG
Mbappé made public his desire for more responsibility within the team towards the end of 2019 but PSG seem to have decided to go the other way, bringing in players of the stature of Ramos and Messi to add to an already star-studded squad in which the Frenchman's bid for a leadership role is now fairly redundant. Neymar was previously the only player above Mbappé in the heirarchy and while the Brazilian knows what it is like to share the limelight with Messi, Mbappé is not too keen on seeing his influence reduced further still.
La Gazzetta dello Sport reports that Mbappé will make a public pronouncement over his future on Monday, but that seems unlikely given the number of variables still in play and the forward's lack of desire to annoy his paymasters. Mbappé still has the option of seeing out the remaining year on his contract and would prefer to do so on good terms if that becomes the only option available to him. Madrid are willing to pay now to sign the France international but are equally content to wait a year and land him on a free transfer in 2022.