Real Madrid ready to offer PSG €120 million for Kylian Mbappé
Real Madrid are set to test PSG's post-Messi resolve over France star Kylian Mbappé with an offer of €120m, but are prepared to wait until he is a free agent.
Kylian Mbappé's future remains the only piece of unsettled business at PSG after the Ligue 1 giants tied Neymar down to a new long-term deal, signed Sergio Ramos, Gianluigi Donnarumma, Achraf Hakimi and Georginio Wijnaldum and added the icing to a remarkable transfer window with the headline-grabbing arrival of Leo Messi from Barcelona. The France star has been holding out on signing a new contract for some time with a view to leaving PSG as a free agent next summer when his current deal expires and according to La Gazzetta dello Sport, Mbappé is due to make an announcement about his future on Monday. Real Madrid will be attentive listeners as they seek to force PSG's hand with a succulent offer to take Mbappé now rather than the Ligue 1 club losing one of their prized assets for nothing next summer.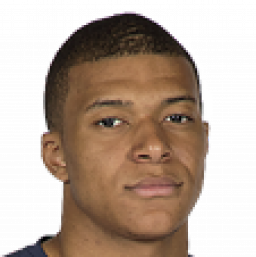 PSG remain hopeful they can persuade Mbappé to stay. If the prospect of playing in a front line with Messi and Neymar has failed to move the France forward to put pen to paper then PSG's is probably a lost cause and there have been reports that Mbappé is not best pleased that his star has waned somewhat after the arrival of one of the greatest players in the history of the game. He had assumed he would be the figurehead of PSG's quest for world domination and after playing in the shadow of Neymar (and earning considerably less than the Brazilian) he has now seen his place in the hierarchy called into further question by Messi appearing on the scene.
PSG president Nasser Al-Khelaifi has said that Mbappé now has no reason to leave the Parc des Princes, the Frenchman having asked that the Ligue 1 giants put together a great team for him to shine in. "Mbappé is at the centre of our project. I think that everything is in place for him to stay here. I'm very optimistic. Nobody would understand it if he left now," Al-Khelaifi added.
However, Mbappé remains unsure of his place within the PSG structure and is still refusing to commit to a new contract. Seeing an opportunity to act on the impasse, Real Madrid are preparing an offer to test the Parisian water this summer. According to Spanish radio network Cadena Ser, the Bernabéu board will offer €120m to take Mbappé now. If that is rejected, Madrid will bide their time and make a move next summer when, if he has not agreed a new deal, Mbappé will be a free agent. It is the same tactic that persuaded Chelsea to part with Eden Hazard a year before his contract at Stamford Bridge expired.