NFL preseason Week 1 in review: rookie QBs make their debuts
Week one of the NFL preseason kicked off last weekend and and handful of teams got to see their rookie quarterbacks under center for the first time.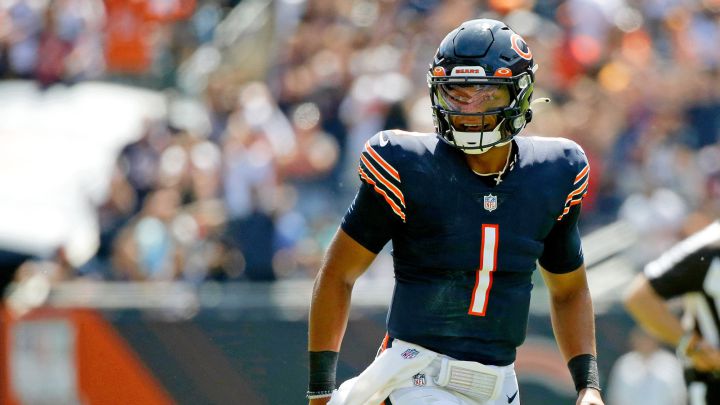 Week one of the NFL preseason is in the books, and while much remains to be seen, there are plent of storylines to follow, especially when it comes to the rookie quarterbacks who made their debuts last week.
It's early. Snaps are limited. There is no need to rush to judgement. But it's the NFL preseason and that's what we do best around this time of year. So lets take a trip back to the opening weekend of the preseason and see what each of the quarterbacks who are locked in battles for starting jobs did in Week 1.
Trevor Lawrence makes long awaited debut

Jags fans got their first glimpse of first overall pick Trevor Lawrence in Jacksonville's 23-13 loss to the Cleveland Browns. The former Clemson quarterback played just two series, competing six of nine passes for 71 yards. He did get sacked a few times, and was under a good deal of pressure but Lawrence had some bright moments in a short span on his NFL debut.
The New York Jets second overall pick Zach Wilson also played just two series, and like Lawrence went 6/9 in the first quarter of the Jets 12-7 win over the New York Giants. The former BYU Cougar showed his laser arm on a couple throws that wowed the hometown fans, and looked a bit more poised in the pocket than he had in previous scrimmages leading up to the first preseason game.
80 yard TD highlights Lance's debut
Third overall pick Trey Lance had a Jekyll and Hyde performance, but showed signs of brilliance in San Francisco's 19-16 loss to the Kansas City Chiefs. Lance didn't start the preseason opener, and isn't expected to start Week 1 of the regular season, but came in after Jimmy Garoppolo's first drive and got a healthy serving of snaps.
While the 5/14 completion ratio may not drop you jaw, it must be taken into consideration that San Fran wide receivers dropped four catchable passes from Lance. The rookie QB was also sacked four times, but the highlight of Lance's night was an 80 yard bomb to Trent Sherfield on his first NFL completion.
FIelds the most impressive of the rookie QB's in debut

Justin Fields was the most impressive rookie QB, after an impressive debut in the Chicago Bears win over the Miami Dolphins. Andy Dalton started the game, and is likely to be the opening day starter come early September, but Fields made an early case for his bid to be under center for Week 1 of the regular season.
Fields responded after two three and outs on his opening drives by finishing the night 14 of 20 passes for 142 yards with one passing and one rushing touchdown. The former Ohio State Buckeye even drew praise from LeBron James on twitter. If Fields continues on this pace he could take the reigns in the Bears first regular season game against the Los Angeles Rams.
Justin Fields is so SPECIAL man!! Keep going Young 👑

— LeBron James (@KingJames) August 14, 2021
Love finally takes the field
Jordan Love made his long awaited debut after being drafted last year, but not playing a single snap due to the cancellation of the preseason, and Aaron Rodgers' durability over the course of the season. Love went 12/17 and threw for 122 yards, including a 22 yard TD in the Packers 26-7 loss to the Texans.
Love was sacked late in the second quarter, and while he finished out the half, he didn't return to action despite being scheduled to play coming out of the halftime break. An MRI revealed no structural damage, but he in questionable to play this weekend against the Jets.
Mac Jones was greeted to a standing ovation in Foxborough, as Patriots fans are hoping to fill void left by Tom Brady's departure last offseason. Jones came in early in the first half after Cam Newton started under center. The former Alabama QB threw for 87 yards completing 13 of 19 passes, and showed signs of promise and a canon for an arm.
QB battle brewing in the Mile High City

The other QB battle, which doesn't involve a rookie, is happening in Denver. The Broncos offense exploded for 33 points including 26 in the first half, Both Teddy Bridgewater and Drew Lock dazzled putting up some big numbers on some highly efficient throwing. Bridgewater had 74 yards and a touchdown missing just one of his eight throws, while Drew Lock had two touchdowns and piled up 151 yards on just five passes.
The showcase will continue this weekend as we inch closer to Week 1 of the regular season. The Eagles and the Patriots will start the second week of preseason on Thursday at 7:30 pm ET.