Who plays tonight in 2021 NFL preseason? Games, times and schedule of week 2
The 2021 NFL preseason will continue through a second week starting Thursday, with the New England Patriots at the Philadelphia Eagles first up.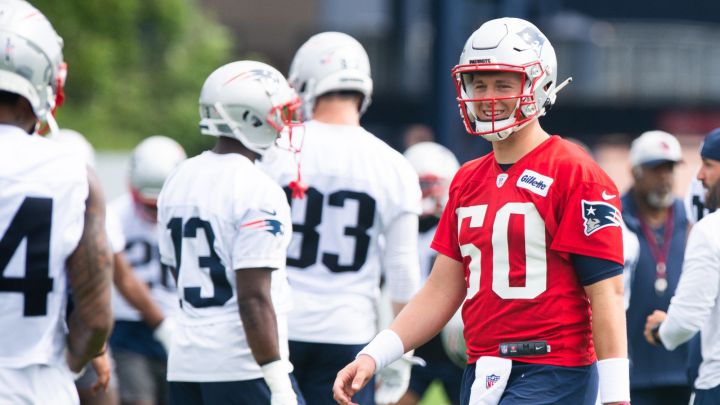 A year after NFL preseason was canceled due to global pandemic, the league's exhibition returned Aug. 5 with the Hall of Fame Game which ended in a Steelers win over the Cowboys. However, this year's preseason is slightly different to the ones in the past.
First change comes with the preseason shortening which schedule has been cut to three games instead of the four regular ones. However, this change will bring an expansion of the normal season to 17 games.
The teams that have nine home games in 2021 will have just one preseason game, while the teams that have just eight home games have two home dates (this situation will reverse in 2022).
With this year's preseason reduced to 49 games, only five will be played during prime-time slots including this week's Jacksonville Jaguars vs. New Orleans Saints which will take place on Monday, Aug.23. The intriguing game will portray the insatiable battle between both team quarterbacks Jameis Winston and Taysom Hill, which will steel the game's prominence among national audience Monday evening.
Moreover, the second week of preseason, will see 16 games including 32 NFL teams starting Aug.19 to end five days after.
Patriots vs. Eagles
New England Patriots v Philadelphia Eagles will take place tonight, Aug.19 at 7:30 p.m. ET. With their last meeting dating at November 16, 2019 and with the tough rivalry that follows the history of those two teams, people remain expectant to what is going to happen.
Both teams have played against 15 times in NFL history (including two postseason games) with their first duel taking place at the Veterans Stadium ending with an Eagle win in Nov. 4, 1973. With the Eagles taking all-time head to-head lead, having won 8 games in contrast with the 7 games won by the Patriots, the New England team will battle to tie the stats.
Schedule: Week 2
(All times Eastern)
Thursday, Aug. 19
New England Patriots vs. Philadelphia Eagles, 7:30 p.m.
Friday, Aug. 20
Kansas City Chiefs vs. Arizona Cardinals, 8 p.m. (ESPN)
Cincinnati Bengals vs. Washington, 8 p.m.
Saturday, Aug. 21
Buffalo Bills vs. Chicago Bears, 1 p.m.
New York Jets vs.Green Bay Packers, 4:25 p.m.
Baltimore Ravens vs. Carolina Panthers, 7 p.m.
Atlanta Falcons vs. Miami Dolphins, 7 p.m.
Detroit Lions vs. Pittsburgh Steelers, 7:30 p.m.
Tennessee Titans vs. Tampa Bay Bucaneers, 7:30 p.m.
Houston Texans vs. Dallas Cowboys, 8 p.m.
Indianapolis Colts vs. Minnesota Vikings, 8 p.m.
Las Vegas Raiders vs. Los Angeles Rams, 10 p.m.
Denver Broncos vs. Seattle Seahawks, 10 p.m.
Sunday, Aug. 22
New York Giants vs. Cleveland Browns, 1 p.m.
San Francisco 49ers vs. Los Angeles Chargers, 7:30 p.m.
Monday, Aug. 23
Jacksonville Jaguars vs. New Orleans Saints, 8 p.m. (ESPN)