SOCCER | MBAPPÉ
Real Madrid have serious competitor for Mbappé
According to ESPN, Manchester United have their sights set on signing Kylian Mbappé next summer, when his PSG contract is set to expire.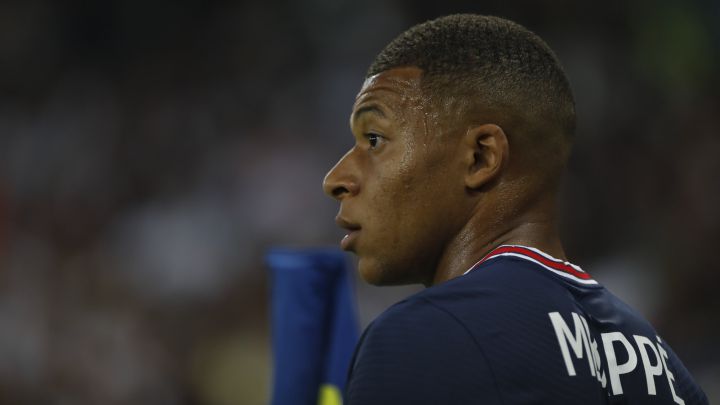 Real Madrid could have some serious competition on their hands when it comes to signing Kylian Mbappé, with the French star also a reported priority signing for Manchester United next summer.
According to ESPN reports, the Red Devils are looking to add another big name to their attack in 2022, as Mbappé's former teammate, Edinson Cavani, is set to leave Old Trafford at the end of next season after the 35-year-old Uruguayan signed a one-year extension back in May.
United have already added two major reinforcements this summer with the signing of Jadon Sancho from Dortmund and Raphael Varane from Real Madrid, who have arrived at the Old Trafford for reported fees of €85 million ($99m) and €40m, respectively.
Mbappé to stay at PSG this season

Mbappé has one year left on his deal with PSG and has reportedly told the club he intends to see it out, which puts a major dent on Madrid's plan of making a €120m offer for him this summer. Although, according to AS sources, the Spanish giants are not throwing in the towel on signing him this summer knowing full well they could face stiffer competition for his signature in 2022.
Mbappé's contract expires in June 2022, at which point he will become a free agent. It is understood that the 22-year-old striker has no intentions of renewing his contract with PSG, who have offered him a deal worth €40 million net per season. That would make him the second highest-paid player at PSG behind Lionel Messi (€60m) and ahead of Neymar (€37m)
Mbappé, who is the second most expensive player in history (€180m) after Neymar (€220m), is understood to be in favor of a move to the Santiago Bernabéu. However, United's owners may be in a position to offer him a higher salary and transfer bonus than cash-strapped Madrid.