MLS
The Roldans: Who are the two brothers playing for the same team in the MLS All Star game?
Seattle Sounders' pair Alex and Cristian Roldan will become the first brothers to play for the same team in the history of the MLS All Star game.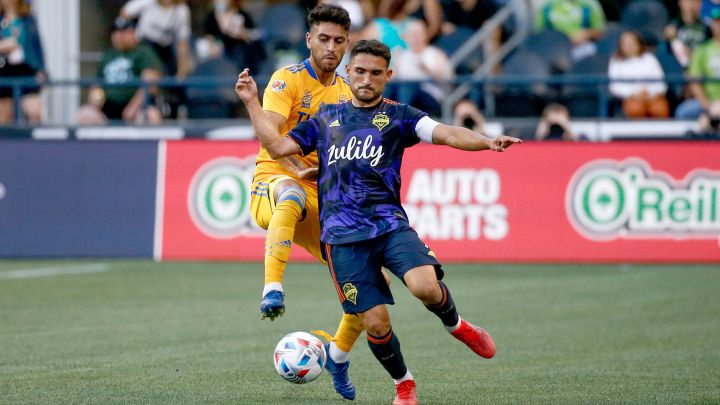 Seeing brothers play professional soccer is unusual, but having them playing in the same team is even rarer. Two Salvatorian-American players have entered the select group of brothers to play together in an MLS match— they are the seventh pair to do it— as well as the fifth set to earn a goal or assist together. Now, the Roldans are about to achieve an even greater accomplishment, to be the first brothers in league history to ever play for the same All-Star team.
The Seattle Sounders lead callups with six club players assisting the All Star Game:brothers Alex and Cristian Roldan, striker league leader Raúl Ruidíaz, João Paulo, Yeimar Gómez Andrade and Nouhou.
Cristian Roldan
The 26-year-old, who has been named captain for the MLS All Star Game, has 20 career caps for USMNT team on his shoulders since he debuted with the team in the Gold Cup that took place in 2017, two years after his beginnings at professional level.
Moreover, Cristian Roldan achieved a 16th overall in the 2015 MLS SuperDraft by Seattle Sounders FC and scored his first goal for the team a year later, during the 5-0 victory against Dallas FC.
The Sounders FC midfielder hasn't missed one minute throughout Seattle's 2021 season, earning two goals and one assist and having been a key element to win in many occasions.
Alex Roldán
Alex Roldan, 24, is the the younger of the two brothers. Having joined El Salvador due to parentage reasons in his first international callup, Alex debuted in 2018, where he played alongside with his brother in his first ever professional game against Sporting Kansas City. That same year he achieved a 22nd overall in the 2018 MLS SuperDraft by Seattle Sounders FC, club with which he signed in early 2018 and is still his club up to date.
During this year's 2021 season, defender Roldan managed two earn two assists and played every minute for the first six games. However, his most memorable moment during the season was when he appeared in goal for the last five minutes of the game against San Jose Earthquakes after Seattle's goalkeeper was injured and there were no substitutions available. His bravery made him the 12th field player to play in the goalkeeper position.