US NEWS
Which parts of Tennessee are flooding?
At least 22 people have perished in flash floods in central Tennessee after 17 inches of rain fell in less than 24 hours, unprecedented in the southern state.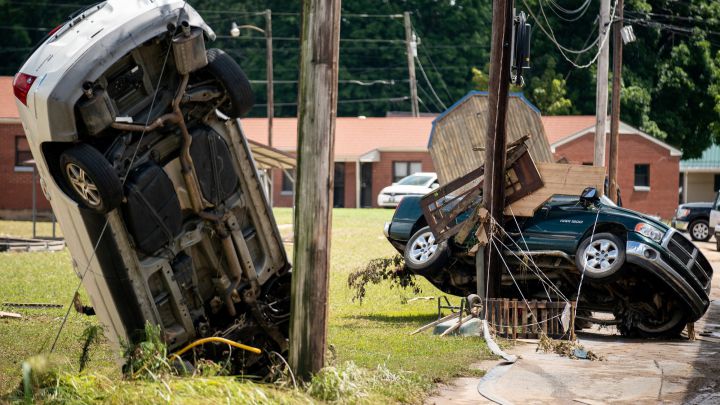 A huge rescue operation is underway in central Tennessee after heavy rainfall caused flash floods surging through rural areas. Heavy thunderstorms produced over 17 inches of rain in less than 24 hours in some areas west of Nashville, Tennessee on Saturday. It smashed the state's record for rainfall in one day, which was previously set at 13.6 inches in September 1982, according to the US National Weather Service.
Death and destruction in Waverly, tn
The most affected area was the town of McEwen in Humphreys County, just east of Waverly, which was lashed with 43.2 centimeters (17.02 inches) of rain on Saturday. Other parts of the state which experienced flooding include Houston, Humphreys, Dickson and Hickman Counties. Storms have caused untold chaos and destruction as well as some harrowing stories, such as the plight of two seven-month-old twins, who were swept away and believed to be among the 22 victims recorded so far.
Parts of central Tennessee were left unrecognizable as flooding saw homes ravaged or swept away, trees uprooted, roads completely disappear, while communications were lost after telephone lines and cellphone masts went down, leaving families stranded and unable to call for help. Emergency workers tried to limit the damage with a temporary dam at Trent Creek but within hours floodwaters had risen and it had been breached causing extensive flooding and damage. At Piney River, just south of Humphreys County, levels rose from 1.3 metre at 5:15am 9.69 metres in just six hours later, according to the US Geological Survey.
Help for those left homeless
In Waverly, shelters have been set up to house those who have been left homeless at Waverly Church of Christ, First Baptist Church Waverly and Compassion Church. In Dickson County, the Family YMCA on Henslee Drive and Fairfield Church of Christ, Centerville will admit anyone who has been displaced by flooding.