BARCELONA
Neto wants to leave; Barcelona tell him to pay 15 million euros
The keeper was keen to leave in June and still feels the same but the club insist he must pay. Koeman has ruled out the possibility of the Brazilian leaving.
The goalkeepers' situation at Barça remains the same as it was two months ago. According to RAC-1, Neto is adamant that he wants to leave - as he told the club at the end of last season. Barcelona's stance also has not changed. They have made it clear that if he wants to leave then he will have to pay to do so. Firstly, because there is still 15 million euros of his transfer fee left to pay. And secondly, because the club would need to sign another keeper.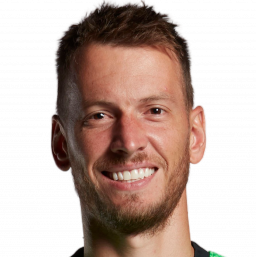 Ter Stegen's knee
With first choice Marc-André ter Stegen close to returning, Neto knows that, barring any surprises, he is unlikely to play again this season. Last season, he didn't even get a full run in the Copa del Rey. Koeman sensed a lack of attitude in the Brazilian and set an example by dropping him during the latter stages of the competition. Barça however, are not prepared to let him just walk away and they also need to be careful with Ter Stegen, who underwent surgery on his troublesome knee in May and has struggled with fitness problems off and on during the past two seasons. The German keeper's performance levels dropped when the issues with his knee resurfaced last season.
Koeman made the goalkeepers' situation clear in Saturday's press conference, saying that Neto and Iñaki Peña will continue in the first team squad. He doesn't want to run the risk of Ter Stegen falling injured again which would leave him without an experienced keeper. It looks unlikely that Neto will get his wish and find a way of leaving Barça during the next nine days which means he will have to accept being in Ter Stegen's shadow for another year (unless the German suffers more fitness problems) - or he stumps up 15 million euros.