REAL MADRID
Cristiano Ronaldo could be key to 'Operation Mbappé'
The Juventus hit-man requested to be a substitute against Udinese, a decision that could create a tempting deal for PSG, linking him up with Messi and Neymar.
Some are saying that the stars are aligning in a way that could see an explosion of high-profile transfer activity during the final week of this summer's market. And could it see Cristiano Ronaldo, Lionel Messi and Neymar wearing the same shirt?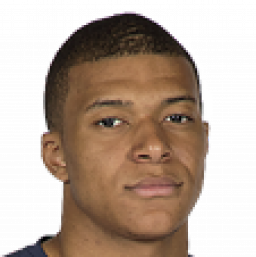 Ronaldo-Messi-Neymar: a Parisien dream
On Sunday we saw Cristiano controversially make a request to Juventus to be a substitute against Udinese, as revealed by journalist Fabrizio Romano. And it was granted. Now there is a train of thought that the Portuguese legend is the key to Real Madrid's still locked door to Kylian Mbappé's signature. As AS reported a couple of months ago, Paris Saint-Germain's intention was to bring in Cristiano in 2022, another global superstar sliding out of contract and therefore only wages - rather sizeable ones, of course - to be paid. The record-breaker's arrival would palliate the loss of Mbappé who, they are accepting more and more each week, would head off to the Spanish capital with no transfer fee as well.
PSG news:
But this new manoeuvre by Cristiano could accelerate this double switch before the end of August this year.
On the back of these developments, we have reached out to our contacts close to the ex-Madrid player and also to others at PSG, but nothing is being outright confirmed or denied. If the Vecchia Signora provide a way out for their headline-making frontman, the Qatari ownership of PSG may soften their stance on selling Mbappé now, with Florentino Pérez then handing over a significant amount of money. And the Parisien giants would then be able to boast an attacking trident that few people ever thought would happen: Cristiano-Messi-Neymar… and, curiously, for the season that leads into the 2022 World Cup in Qatar. No doubt a huge temptation, and a marketing manager's dream.
As we've been reporting, Madrid have been intensifying their plans for a late Mbappé swoop to bump up the level of Carlo Ancelotti's first XI for this season. The loss of their young French star seemed too much for PSG's owners to stomach, but Ronaldo could change all that, and he'd be coming in a year younger than initially planned. From what we understand, Juventus will not be an obstacle as they see the value in breaking ties with the Portugal man to allow them to move on to a new chapter under the returning Allegri. The LaLiga club's estimated €130-170 million ($150-200m) offering for the 22-year old making a more than acceptable package.
Adding Cristiano to the likes of Donnarumma, Ramos, Wijnaldum, Achraf and, of course, Messi would make it an absolutely stunning summer of business for the Ligue 1 runners-up. Rumours run that both Manchester clubs may also have an eye on the movements here but as we understand it, the forward is not keen on a return to the Premier League.
Paris is famed around the world for the Eiffel Tower, the most visited monument on the planet. If this move goes ahead, Parc des Princes may have something to say about it.