Mbappé to Real Madrid: ten days, one dream
Real Madrid are preparing to go all out to sign Paris Saint-Germain's Kylian Mbappé in the final days of the summer transfer window.
With only ten days to go until the summer transfer window closes, Real Madrid are at pains to convey a message of calm when asked about their pursuit of Paris Saint-Germain's Kylian Mbappé.
Mbappé's decision not to renew PSG contract is final
Signing the striker is a priority for Madrid president Florentino Pérez, who is confident the deal will happen sooner (between now and the end of the window) or later (on a free transfer in 12 months' time). Mbappé, whose PSG contract expires in June 2022, has made his mind up not to renew at the Parc des Princes and won't be going back on that decision.
Given the difficulty of persuading PSG to negotiate the sale of one of their stars - the transfer sagas involving the likes of Marco Verratti, Adrien Rabiot and Neymar are evidence of that - Madrid have opted to play the waiting game with Mbappé, with the player's refusal to pen new terms key to Los Blancos' strategy. It has left PSG sporting director Leonardo utterly stumped; he gave up on tying Mbappé down months ago, when it became clear he wasn't getting anywhere.
It has also led the Ligue 1 club's chairman, Nasser Al-Khelaifi, to offer a fiery response when asked about the France international during Lionel Messi's unveiling as a PSG player: "He wanted a competitive team, [with Messi] there is no excuse. He can't do anything else but stay." AS understands that Al-Khelaifi's words did not go down well with Mbappé, who at the same time receives constant messages of appreciation and support from Madrid. For example, compatriot Karim Benzema regularly texts Mbappé to leave him in no doubt about the Bernabéu club's eagerness to see him pull on the white shirt at their revamped stadium. The pair became firm friends while on France duty at this summer's European Championship.
Evidence that PSG know they are losing the battle to keep hold of Mbappé can be seen in head coach Mauricio Pochettino's unwillingness to say for sure that the 22-year-old will remain in Paris this term, despite the player being under contract. PSG's strategy of declaring a cold war on the striker hasn't helped to persuade him not to leave, either. Controlled by the club, the PSG ultras booed Mbappé in the Parisians' first home game of the Ligue 1 season against Strasbourg last Saturday, while a new stadium-tour ad depicting the former Monaco man has relegated him to a tertiary level of prominence, behind images of Messi and Neymar.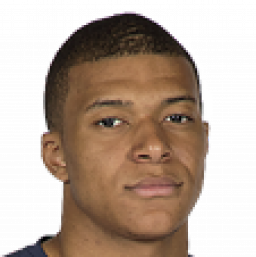 Real Madrid ready to offer up to 170m in end-of-window swoop
Despite everything, Real Madrid have asked Mbappé to keep his counsel and avoid saying anything that could anger PSG's owners and, in the process, endanger a transfer to the Spanish capital. Madrid want to keep their line of negotiation open with a view to launching an onslaught on the 30th, if a deal hasn't already been done. By then, PSG will have played their last Ligue 1 fixture before the September international break, so the French club won't be able to accuse Madrid of disrupting their on-field performance.
Madrid are readying themselves to table a major offer on the 30th, given that their careful financial planning has left them with a sizeable transfer war chest. Los Merengues are prepared to part with 130 to 170 million euros, but first PSG must agree to negotiate. That's the key.