Eden Hazard faces battle to keep place in Real Madrid team
After his great showing in Mendizorroza, the Belgian proved against Levante that he is still far from his best. Vinicius remains a threat to his position.
Eden Hazard had a great game at Mendizorroza in Real Madrid's opening fixture of the 2021/22 season. In matchday two, at the Ciutat de Valencia stadium against Levante, the Belgian failed to make the same impact. In the 59 minutes he was on the pitch, Hazard was far from his best.
Quiet night for Hazard
He only touched the ball 34 times, completing 23 passes and losing five balls. He shot twice and only once on target (a shot from outside the area that Aitor saved with ease). But beyond the statistics, the worst thing was the lack of physical edge. Whenever he received the ball, it was always static and far from the opponent's area. At no time did he look a threat to Levante, who kept him quiet on the night.
Hazard was in good form during pre-season, something that has not been the case in his first two years at the club. Under Carlo Ancelotti and with the help of fitness coach Pintus, he is carrying out a personalised plan to recover to his best physical shape. However, it has become clear that he is still far from reaching it. He will need more training and match time to reach his previous best.
Mental strength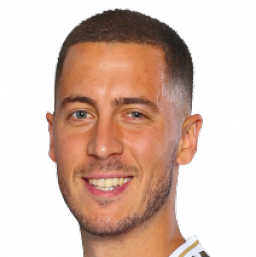 The mental factor must be added to this. Last year he worked on this aspect, but he must continue working on it. The main thing is to continue to gain confidence with game time and Ancelotti is willing to give him that. He defended him after the 3-3 with Levante: "He played a good game". The Italian is aware that he will need to be at his best if he wants to fight for titles.
Hazard's problem is that he is running out of credit and his team-mates, rivals for his place in the team, are pushing for a place to the left of Karim Benzema. Vinicius saved Madrid against Levante with two superb goals and Rodrygo also looked sharp when coming on. Bale, who also started the game, was better than him. He must react now or it will be difficult to keep his place in the starting eleven.