Who could be in the 2021/2022 Champions League group of death?
The 2021-22 Champions League draw could throw up one of the most exciting groups of death in recent years, or more than one given the teams involved.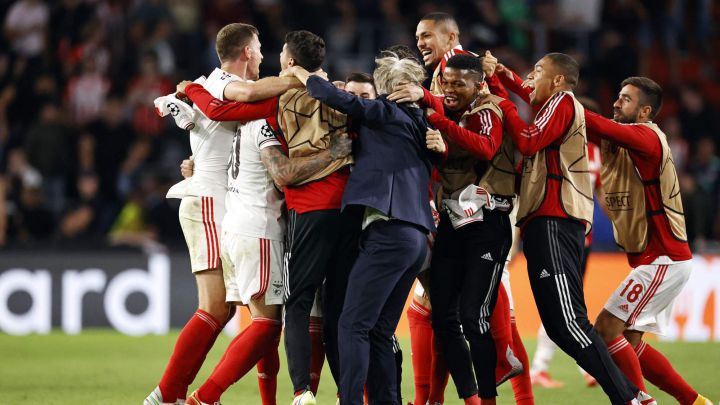 The draw for the group stage of the 2021-22 Champions League takes place on 26 August and will be eagerly followed by football fans the world over. At UEFA HQ in Nyom, Switzerland, there will be a few besuited club representatives nervously tugging at their ties as the balls come out of the tombola, given the way the pots have fallen this season. Some of the tournament's traditional heavyweights have been relegated to Pot 2 and there are a few teams nobody will relish drawing in Pots 3 and 4 as well.
Pot 1 contains champions Chelsea, Europa League holders Villarreal and less-familiar sides in the shape of French champions Lille and Portuguese title-winners Sporting Lisbon. Bayern, Atlético, Manchester City and Inter complete the set and those sides in Pot 2 will certainly have already chosen their preferred opponents from the options available.
The second group contains recent finalists and champions in PSG, Liverpool and Real Madrid as well as some of the most successful clubs in the continent's elite tournament in Barça and Juventus. Sevilla and Manchester United have both been successful in the Europa League in recent years and Dortmund are a side that most will want to avoid with the prolific Erling Haaland chasing more Champions League records – Dortmund would have gone into Pot 3 had City beaten Chelsea in last season's final, which would have made for an even more entertaining group of death.
There are plenty of banana skins for the Pots 1 and 2 sides lower down as well, with Porto, Ajax, Leipzig, Atalanta, Zenit and Benfica in Pot 3 and AC Milan and Wolfsburg lurking in Pot 4.
Champions League group of death
Any of the sides in Pots 1 and 2 will give the other a decent game but it's fair to speculate the likes of Madrid, Liverpool, Juventus and Barcelona will be eyeing up Sporting, Villarreal and Lille. Teams from the same domestic league cannot be drawn against each other and Bayern, Inter and Atlético may be thinking Manchester United are the best of a bad bunch.
For the neutral, a group of death pitting PSG against Manchester City or Madrid against Bayern Munich might get the pulse moving, while adding Porto and Milan to the mix would be a far from ideal outcome for the teams involved. Madrid may also prefer to avoid Wolfsburg after the Bundesliga side very nearly ended Zinedine Zidane's first Champions League run at the opening hurdle.
Potential groups of death:
Going purely by club coefficient, the deadliest group of death would contain Bayern Munich, Real Madrid, Shakhtar (if they win their play-off against Monaco) and Club Brugge / Young Boys.
However, in terms of already qualified teams, our group of death of choice would be: Manchester City, PSG, Porto, Milan.
Another possibility based on historical European pedigree: Bayern Munich, Barcelona, Ajax, Milan.
Real Madrid's worst nightmare
Looking at Madrid, who will be hoping to improve on their 2020-21 semi-final appearance, Carlo Ancelotti will probably prefer to avoid Chelsea on the basis of that result and Manchester City beat Los Blancos fairly comprehensively over two last-16 legs the season before. The Italian schemer will know better than to simply write off Milan after a seven-year absence from the Champions League and Madrid's record in Germany is far from stellar: 34 wins, 23 defeats and 13 draws.
As such, a worst-case scenario for Ancelotti could be City or Chelsea, Leipzig and his former club Milan, or Porto / Ajax from Pot 3 and Wolfsburg from Pot 4.