Leonardo on Mbappé: "Kylian wants to leave, that seems clear"
The PSG sporting director has confirmed that PSG have rejected an offer from Real Madrid for the French international striker.
Paris St Germain have rejected an offer from Real Madrid for France forward Kylian Mbappe, the French club's sporting director Leonardo told BFM and RMC Sport, saying the offer was "not sufficient".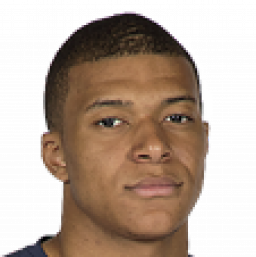 Spanish and French media reported on Tuesday that Real Madrid had made a 160-million-euro bid for the 22-year-old World Cup winner who scored 42 goals in all competitions for PSG last season and has reportedly said he wants to move to Spain.
Leonardo said that PSG, who have just signed Argentina forward Lionel Messi from Barcelona, did not plan to discuss the Mbappe matter again with Real Madrid and that if Mbappe wanted to leave he would have to do so on PSG's terms.

Leonardo on turning down the Madrid bid: "Yes, we did so without replying. We won't be held hostage by anyone. If someone wants to leave and meets with our conditions, then we'll look at the situation. We've built a dream scenario for our players this summer and will ensure that no-one destroys that. We feel that the offer is way off Kylian's current market value and as we still owe AS Monaco some of the original transfer fee, we deem the offer to be insufficient".
Madrid's way of handling business: "Real Madrid have been behaving in this manner for the past two years and it's not right as they contacted the player directly. They make an offer a year before his contract expires and seven days before the current transfer window closes. They want a push back to show to Kylian that they tried and this is part of their strategy".
The offer totaled 160 million euro?: "I can't confirm the sum, but yes, approximately that figure. It's less than we paid for him and that sums up Real Madrid's manner of operating that we don't like".
Does Mbappé want to leave: "Kylian Mbappé wants to leave and that much is clear. Our position is clear, we won't sell in the final week of the window as that would upset our planning. If the player wants to leave we won't hold him back, but things will be done on our terms".
Have you spoken with the player?: "We've never offered an exit, never. People say that I am keen to sell him but that Nasser isn't but both Nasser and I share the same opinion. Our objective is to protect the club and our aim is to keep Kylian and extend his deal. But if the player wants to leave and that applies to the entire squad, then it must be done on our terms".
Do you anticipate a new bid from Real Madrid?: "We have no plans to talk to Real Madrid. The market closes at midnight on 31 August and our position is clear. We want to keep the player and extend his contract with us. There is no way we'd let him go for less money than we paid Monaco".
Is there a Plan B if he moves?: "I'm not planning any more business in the market at present. Kylian has a year left on his deal and we want to extend this. There is no plan B and our aim is to create a positive atmosphere for the squad and we will not permit than anybody interferes with that".