Hawaii governor pleads for tourists to stay away as covid-19 grips Pacific state
Governor David Ige has said its "not a good time to visit the islands" as Hawaii is struggling to deal with a surge in cases led by the Delta variant.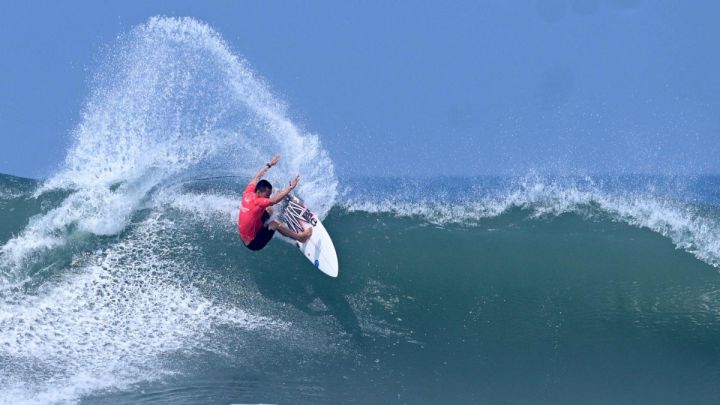 What is the covid-19 situation in Hawaii?
The state is seeing record high numbers of cases and positive test results. According to John Hopkins University, August 13 saw 1,149 new cases, the most of the pandemic, but compared to other parts of the country this is very low. Seven-day averages peaked on August 16 and are heading down, but it is still too early to tell if they will rise again soon.
It is also seeing its highest hospitalization rate of the pandemic, 410 on the seven-day rolling average.
However, 62.33% of the population are fully vaccinated, one of the highest rates in the country. More than 70% have received a first dose.
The Hawaii Tourism Authority said resident and visitors should delay non-essential travel until the end of October.
Why is the Delta variant so potent?
The Centers for Disease Control and Prevention (CDC) released new information describing what is known about the Delta variant. The strain is twice as contagious as those previously circulating in the US and some new data that shows that the "Delta variant might cause more severe illness" in those unvaccinated.
The #DeltaVariant is more dangerous than other variants of the virus that causes #COVID19.

Get vaccinated as soon as you can. If you're in an area of substantial or high transmission, wear a mask indoors in public, even if you're fully vaccinated.

More: https://t.co/vwRERgaGg9.

— CDC (@CDCgov) August 13, 2021
A high viral load allows even the vaccinated to shed the virus and infect others, which has led the CDC to recommend face coverings indoors in areas of "high" or "substantial" transmission, a condition present in almost 90 percent of the US according to CDC data.
What have officials said?
"When you're looking at how transmissible Delta is, we really got to control these large gatherings," said Hiro Toiya, Honolulu's emergency management director. "The status quo is not working, and it's not acceptable."
It's "a risky time to be traveling right now," Governor David Ige warned on Monday, asking visitors and residents to limit their travel to essential businesses only. "I encourage everyone to restrict and curtail travel to Hawaii. It's not a good time to travel to the islands," he said.
But people have not been fully banned from visiting the islands as Governor Ige said the covid-19 situation was now different after the widespread adoption of vaccines.
Watch Governor Ige's full press conference below