PREMIER LEAGUE
Cristiano reaches agreement with Manchester City
Cristiano Ronaldo has reached an agreement with City, but now must be given the green light by Juventus. City have ofered Sterling, Juve want Gabriel Jesus.
Cristiano Ronaldo appears to be one step closer to joining Manchester City. Diario AS understands that the Portuguese star has reached an agreement with the Premier League champions for the operation to go though. Ronaldo would sign a deal taking him to 2023, and earn a salary of around 15 million euros net, although the economics details have yet to be finalised.
But for the transfer to go though, an agreement also needs to be reached with Juventus who, as this newspaper reported recently, would want Gabriel Jesus included as part of the deal.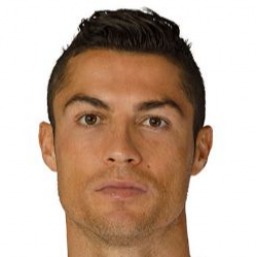 Gabriel Jesus going nowhere
The Bianconeri need to receive a fee of around 25 million euros in allowing Cristiano to leave to  balance their books which is why they view an exchange deal with Gabriel Jesus as the best option. The problem with that is that for Pep Guardiola, the Brazilian is not for sale which is why City have offered to include Raheem Sterling in the operation.
However that is not an ideal solution for Juve who would need a centre-forward, not a winger. The Italian club will continue to push for Gabriel Jesus, knowing that the player wants to leave which could sway things in their favour.
Cristiano meanwhile, is growing more and more impatient. Reports from Turin claim that he sees himself leaving Juve and his agent Jorge Mendes flew out to Italy to find a solution. Mendes is due to fly to England later this evening to close the operation. The objective is to ensure that CR7 has a new club before Juventus' league meeting with Empoli on Saturday - that way he won't have to go through the same ridicule he suffered in the Udinese match last week. It won;t be easy to wrap the deal up in such a short space of time, but Mendes is in Turin to get it sorted out.