soccer
When does the 2021/2022 football transfer window close in each league?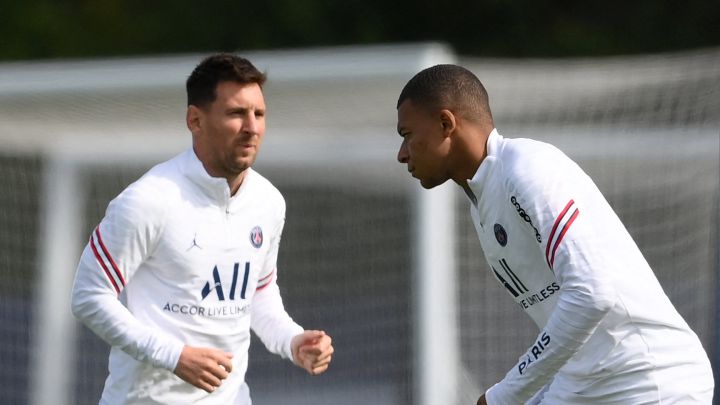 The football summer transfer window is always an interesting period as clubs seek to strengthen ahead of the start of the season.
How has the 2021 football transfer window gone?
The 2021 summer transfer window has been without a doubt the most surpising in many years. From the shocking departure of FC Barcelona's Leo Messi and his frenetic arrival in Paris, to Cristiano Ronaldo's 'return home' to Manchester United, it's been full of twists and turns. Yet when did it start? When does it end? What's it like in the individual leagues? Here we break it down for you.
To begin,the 2021 summer transfer window dates are in fact very similar to 2019 -- the last regular window before the coronavirus pandemic affected football throughout 2020. As it stands Clubs are still able permitted to sign players as free agents after deadline day, and as long as they are not officially attached to any club on Aug. 31.
Premier League transfer deadline
The transfer market actually re-opened on Wednesday, June 9, though most international deals weren't completed until July 1. It's interesting to note that In 2019, the window closed at 5:00p.m. BST on the Thursday before the first day of the season. This, however, was actually a trial and has since been abandoned. The window will now run right through to Aug. 31 ending at 11 p.m. BST. The winter window will run throughout January as usual.
La Liga transfer deadline
The Spanish window officially opened on July 1 and will close at 10:59 p.m. BST on Tuesday, Aug. 31. Noteworthy is the fact that clubs are still permitted sign free agents after this date and sell or loan players to leagues where the transfer market is still open. The winter window runs from Jan. 3 to 31.

Serie A transfer deadline
The market in Italy opened on July 1 and will close on Tuesday, Aug. 31. In past seasons it has closed the day before the season began but, like the Premier League, has now reverted to the previous structure which is keeping with France, Germany and Spain. The winter window runs from Jan. 3 to 31.
Bundesliga transfer deadline
German set its transfer window closure at 5:00 p.m. BST on Tuesday, Aug. 31. As is the case in Spain, clubs can still sign free agents after this date and sell or loan players to leagues where the window is still open. The window opened on July 1. The winter window runs through the whole of January.
Ligue 1 transfer deadline
Ligue 1 opened its window on June 9 and will close it on Tuesday, Aug. 31 at 11:59 p.m. BST, with the winter window spanning the entire month of January.
For more from around the world of football
MLS transfer deadline
The American market uses a slightly different structure. Major League Soccer's secondary window closed on Thursday, August 5, though players may still be loaned to the USL Championship and League One teams, and sold or loaned to clubs in foreign leagues.
Are there any later transfer deadlines?
There are a handful of top leagues where they are still authorized to sign players after Aug. 31, with their respective transfer deadlines as follows:
Sept. 7: Russia
Sept. 8: Turkey
Sept. 22: Mexico, Portugal
Oct. 18: Australia

For more transfer related news be sure to follow our live feeds as deadline day approaches.