World Cup Qualifiers
Christian Pulisic misses USMNT trip to El Salvador for Concacaf World Cup qualifying game
The Chelsea star is out for the qualifier against El Salvador having tested positive for covid-19. He is expected to be back for Sunday's game vs Canada.
Christian Pulisic will miss the opening game of the Concacaf World Cup qualifiers, with the Chelsea player out for the trip to San Salvador for this Thursday's match between the USMNT and El Salvador on Matchday 1 of the Octagonal. The midfielder is staying in Nashville, Tennessee, and is expected to be on the roster for the game on Sunday against Canada.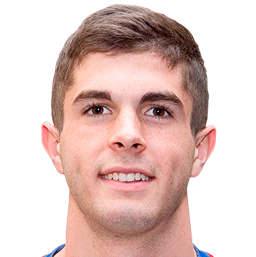 Pulisic tested positive for covid-19
Despite having been called up and joined up with the rest of the squad, Pulisic didn't travel in order to continue with his recovery after a positive covid-19 test. He hasn't played in recent weeks, meaning he mises out on the game in El Cuscatlan, which kicks off at 10:05 pm ET.
So far neither US Soccer or coach Gregg Berhalter has made a statement on Pulisic's absence and it remains to be seen whether he will be able to play in Sunday.
Possible replacements for Pulisic
Despite the absence of the Chelsea playmaker, Gregg Berhalter has a number of options to take his place, with Konrad de la Fuente or Brendan Aaronson capable of coming in to the standard 4-3-3.
MAtchday 3 of the Octagonal for the USMNT will be on Wednesday 8 September with a match against Honduras, kicking off at 10:05 pm ET. The next round of games are in October, from the 7th to 13th, with a further three games, against Jamaica, Panama and Costa Rica.