What new laws will be put in place in Texas from September 2021?
A special session of the Texas legislature has seen hundreds of bills passed on topics ranging from abortion bans to the 'constitutional carry' of firearms.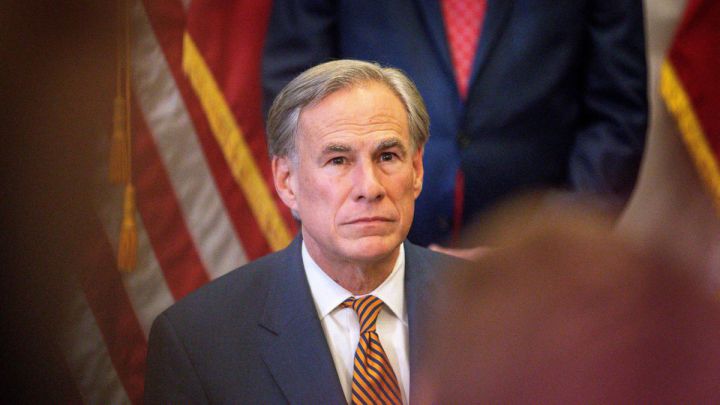 The Texas state legislature is currently in the midst of a special session for lawmakers to work through a huge number of bills that Gov. Gregg Abbott is looking to prioritise. The subjects on the docket vary from abortion rights to teachers' retirement pay and 666 new bills have already been passed.
Upon announcing the special session in early August, Abbott insisted that lawmakers "have a responsibility to finish the work that was started," adding that passing the special session agenda would "chart a course towards a stronger and brighter future for the Lone Star State."
The Texas legislature provides a full list of the bills passed, but here's a few of the key pieces of legislation that have so far been approved…
Six-week abortion ban
Perhaps the most controversial law passed during the special session was a ban on abortions beyond the first six weeks of pregnancy, giving Texas the strictest abortion rules in the United States.
The Texas ban does not require law enforcement agencies to enforce the ban, because it would almost certainly be deemed an unconstitutional breech of Roe v. Wade when challenged in the Supreme Court. Instead, it encourages private citizens to file lawsuits against those accused of assisting women getting an abortion. President Biden has already signalled his intention to see the new law overturned.
Breaking from Biden:

"I am directing that Council and the Office of the WH Counsel to launch a whole-of-government effort to respond to this decision, looking … to see what steps the Federal Gov't can take to ensure that women in Texas have access to safe and legal abortions."

— Kyle Griffin (@kylegriffin1) September 2, 2021
Tougher voting laws
As part of the Republican push to limit the ease with which citizens can vote a series of new restrictions have been passed. Senate Bill 1111 prevents Texans from registering to vote using a post office box as their address, something that homeless residents may be forced to do.
House Bill 3920 tightens the medical reasons allowed for those applying for a mail-in ballot; while Senate Bill 113 allows the Secretary of State to issue financial punishments for registrars who fail to remove certain people from voter rolls.
Open carry of firearms now allowed without a license
Texas is considered one of the more gun-friendly states, but until now anyone wanting to carry their firearm outside of their house or car would need a license to do so. However Senate Bill 1927 removes the need for a permit and will allow anyone legally entitled to own a gun to carry it in public, provided it is in a holster.
Texas becomes the 20th state to introduce what gun lobby groups describe as "constitutional carry" – which they claim is a right ensured by the Constitution.
Today in Texas you can carry a gun without a permit but you can't register to vote online or get an abortion after 6 weeks

— Ari Berman (@AriBerman) September 1, 2021
Critical Race Theory banned from schools
The debate over Critical Race Theory has been a fixture of many school board meetings in recent months but in few places has it drawn such vehement response as in Texas. Many educators have dismissed the topic as mindless identity politics with few opponents able to define exactly what it entails.
However to address the uproar over the teaching of race in the United States the Texas legislature has passed House Bill 3979, which attempts to outlaw the topic without explicitly mentioning it. The bill's sponsor, Steve Toth, said that the subject of racism should be taught without making children feel guilty, adding: "We need to teach about the ills but you can't blame this generation."
Southlake, Texas was one of the first communities in the U.S. to begin the fight over critical race theory being taught in schools. But as parents fight over these cultural issues, the kids are feeling the consequences. @ahylton26 reports. pic.twitter.com/nOcL05qW3M

— 3rd Hour of TODAY (@3rdHourTODAY) August 31, 2021