How did the unemployment rate change in August? Will lawmakers extend benefits past 6 September?
The August jobs report has been published by the Labor Department, showing that the US economy only added around a third as many jobs as economists had predicted.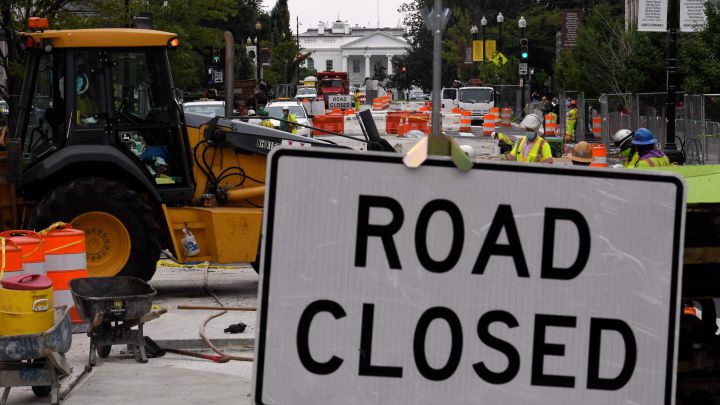 The Labor Department has released jobs data for August and the figures suggest that the United States' economic recovery is slowing as the Delta variant continues to spread across the country.
Last month the US economy added just 235,000 jobs, a sharp decline from the 1.05 million new jobs added in July. The modest increase is far below the expectations of a group of economists polled by Bloomberg, who were looking for a gain of around 725,000 jobs in August.
Unemployment in the US fell slightly from 5.4% to 5.2%, but the stagnating jobs market will cause concerns as the federal government prepares to cut the additional unemployment support that has been in place for the last 18 months.
August Jobs Report:
+ 235,000 (economist forecasts: 725,000)

That is what one would call a big, big miss.

Unemployment rate: 5.2%

— Phil Mattingly (@Phil_Mattingly) September 3, 2021
Pandemic unemployment benefits to end this week
Since March 2020 the federal government has been providing weekly supplements for unemployed Americans to help mitigate the consequences of widespread unemployment. Tens of millions of people lost their livelihoods due to the pandemic, but as the economy begins to rebuild the additional benefits programmes are scheduled to end this weekend.
The Century Foundation estimate that around 7.5 million out-of-work Americans will lose all of their unemployment benefits after 6 September. Without the federal boost the unemployed will have to rely on the standard state benefits programmes, which they may have already exhausted.
This dramatic slowdown in hiring comes as we're about to hit an unemployment benefits cliff with federal pandemic-related programs expiring this weekend. 7.5 million people are about to see UI benefits end!

— Sarah Ewall-Wice (@EwallWice) September 3, 2021
There have been calls for President Biden to push for an extension but he has repeatedly said that the current end date is appropriate. He did, however, point to the $350 billion in state and local government relief funds as a potential source of further support.
The American Rescue Plan passed earlier this year included a substantial cash influx for states and White House Press Secretary Jen Psaki has insisted that it should now be up to the individual states to decide whether further unemployment support is needed. Earlier this week she said: "It's vitally important to look at the fact that there are different circumstances in different states."
Spread of Delta threatens economic recovery
There had been hopes that the United States would emerge from summer with an economy that had returned to 'normal' but the rise of the Delta variant appears to have prevented a full recovery from taking place.
Nationally the covid-19 case count is still on rise and the University of Washington's Institute for Health Metrics and Evaluation predicts that there could be another 100,000 covid-19 deaths before December. These worrying signs appear to have made employers more cautious and debates around masking and vaccinations continue to cause controversy.
"I don't think fall 2021 is going to give us the catharsis we were waiting for," said Nick Bunker, economic research director for jobs search platform Indeed. "The transition is going to be longer than expected. The issue is, is it a stumble or does the baton get dropped?"