Eduardo Camavinga turns down PSG to join Real Madrid
He chose Madrid even though his salary will be significantly lower and convinced Rennes to accept Los Blancos' offer, which was lower than that of PSG.
The signing of Eduardo Camavinga gives Real Madrid an advantage for the future, even more so in the modern, high-energy, back-and-forth football that Carlo Ancelotti intends to play. The former Rennes player has been compared to his compatriot Paul Pogba. With the summer transfer window now closed, information is beginning to emerge about how his signing for Madrid came about. Sources close to the player tell AS that his transfer had nothing to do with PSG's decision to reject Madrid's offers for Kylian Mbappé. The deal for Camavinga was almost closed a couple of weeks before the market closed despite PSG's best efforts to sign him.
Dream move for Camavinga
Camavinga, as with Mbappé, has put his dream of playing for Madrid above financial considerations. He wanted to play in white. So much so that he changed his agency a few months ago to pursue that dream. His previous agent, Mousa Sissoko, the same as that of Barcelona's Ousmane Dembélé, had not managed to close his transfer months earlier despite being in talks with Madrid to do so. His new representative Joshua Barnett, of Stellar Group - the same agency that manages Gareth Bale and Saúl - has been instrumental in getting him to the Santiago Bernabéu.
Camavinga would have been paid more at PSG, who also would have paid more to Rennes but the player's request to go to Madrid has been respected on this occasion. According to the player's entourage, he arrives at Real Madrid with plenty of humility, "ready to earn his place in the team by taking the necessary steps". Despite being still just 18, Camavinga already has a stellar CV. He is the youngest player born in 2002 to make his debut in Europe's top five leagues. He did so against Angers at the age of 16 years, five months and 21 days in April 2019. Since then, his trajectory has been meteoric.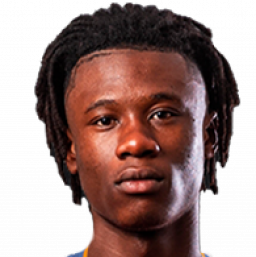 Shortly afterwards, on May 11 of that year, he made his first start against Monaco with Cesc Frabregas, who recently joked, "I had one of those games where you could say, 'I was phenomenal'. And at the end a scout from a big team came to me and said: 'Have you seen that 17-year-old kid? He's going to be a star! And I replied: "Hmmm, well, the truth is that I looked so good that I think I've outplayed them all".
France national team
It didn't take long for the France U21 coach, Siylvain Ripoll, to call him up to play for his national team. He played against Georgia at the age of 17, but the best was yet to come. Didier Deschamps soon made him the youngest player to wear the senior shirt for Les Bleus at the age of 17 years and 9 months.