PSG
"Mbappé has taken a step backwards in the last three years" says Cascarino
Former Eire international Tony Cascarino criticised the PSG striker's lack of progression since 2018 in declarations to Talksport.
Kylian Mbappé was hardly out of the headlines during the recent transfer window. His proposed move to Real Madrid was news all over the world. The Spanish giants were reported to have placed a 200 million euro bid for the striker, which would have made him the second most expensive signing in football history. However, some observers have criticised his performance levels over the past few seasons. The latest to question Mbappé is Tony Cascarino. The former Republic of Ireland player feels that in many games, the PSG star only shows isolated moments of talent.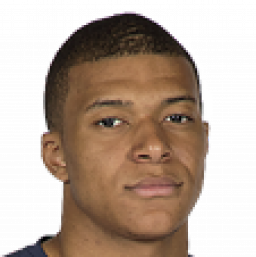 "He's gone backwards. If I look at the player of 2018 when he won the World Cup and how he was just electric and devastating and you really felt he was one of the best players in the world at that time, which he certainly was. I look at Kylian Mbappé now, and I was disappointed with him in the Euros because there's moments - and that's what you are seeing in the French national team. He's gone six games without a goal, he got substituted late on mid-week and yes, France went to 10 men but he's not having nowhere near the impact he once had for France," Cascarino told Talksport.
Mbappé's disappointing Euro 2020
Cascarino feels that Mbappé has become a player who is no longer consistent in his play. "There's moments, you're seeing glimpses. I watched quite a bit of the French game mid-week against Bosnia where he had his moments, every now and again you see how good he can be. But he's not doing it often enough. I know that he's had his head turned by Real Madrid and the offer and his contract at PSG and they are prepared to keep him for this final year. But Kylian Mbappe is still a very young man, he's only 22, he's got to get back to somewhere close to the player we know and love. You can put French football in there and say he's still got good numbers, which he did have last season for PSG but he's nowhere near the player he was three years ago at the moment".
Cascarino isn't the only ex-player who has found fault with Mbappé. A few months ago, Jérôme Rothen criticised the player's attitude during Euro 2020, telling RMC Sport, "I think Didier Deschamps can no longer manage his ego and it is problematic. It is even surprising that he lets Mbappé do so many things. His ego is out of control. It's been a problem since the start of the Euros. We all had hoped for more from Kylian Mbappé".