PREMIER LEAGUE
Liverpool: Time running out for Thiago
The Spanish midfielder started the new season coming back from injury and not up to pace. Harvey Elliott's emergence means he has to get himself into gear.
Thiago Alcântara seemed to have landed on both feet when he completed his move to Liverpool a year ago. He'd won everything there is to win with Bayern Munich, and his move to Merseyside came on the express wishes of Jürgen Klopp. For Liverpool, he was exactly the kind of profile they were looking for - a technically-gifted midfielder with good vision, razor-sharp mind, a precision pass with whole range of other attributes which make him a different player to Klopp's other midfielders. For the player, it presented a new experience and as a multi-linguist (he speaks five languages, including English), he would have no problems fitting in. But 12 months on, for one reason or another, we have yet to see the very best Thiago has to offer and now he is facing stiff competition to lock down a regular place in the side.

Thiago had an unfortunate start to life in the Premier League with the defending champions. First he was laid low by Covid-19, that was followed by a knee injury; both setbacks meant he missed a total of 21 consecutive games. By the fit he was fully fit, he struggled to make his mark in the side. He was a shadow of the player we saw in Spain, at Bayern and with the national team. He looked off the pace, he gave away soft free-kicks by getting himself entangled in situations and positions he should have left to others. Liverpool fans can see the player he is, but think that maybe Klopp needs more time to find the ideal place for him - perhaps further up-field rather than deeper - at least until he has completely adapted to Liverpool's frenetic, pinball style of play and the pace of the Premier League.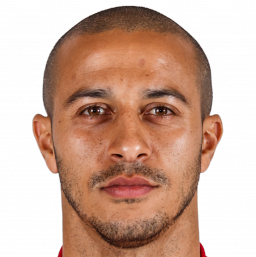 Reds legend Jamie Carragher commented earlier this year, "At times he's looked great with the ball but a liability without it". A few months later when Euro 2020 came around, he found his place in the side was blocked by Pedri. He played four games at the tournament but none of them in the starting XI.
Unexpected setbacks
Now, with the new season underway, another promising young player is in his way. Teenage loan returnee Harvey Elliott, like Pedri, has raised the bar with a handful of convincing displays during the first few games. At one point it was expected that the 18-year-old (a winger who has been in a more central role) would go out on loan again, to build on the successes he gained while at Blackburn where he scored seven goals and set up another 11 but Klopp said no.
Wijnaldum's departure left a vacancy which Liverpool didn't fill during the summer transfer window. That prompted the manager to give Elliott a chance. The teenager has featured in the starting line-up in two of the first three league games and has looked composed and integrated. Some are even calling him the signing of the summer. "He is like a new midfielder for us," Klopp said during the pre-season. Apart from Elliot, Naby Keita and Oxlade-Chamberlain have started the campaign with their own personal points to prove - both have played well when Klopp has used them.
Race against time
Thiago meanwhile, didn't have the luxury of a full pre-season to get himself back in the swing of things. He was on international duty with Spain at Euro 2020 but returned with muscular problems which set him further (he came on as a sub in the last two games). A priori, he should have nailed down a regular place by now, even though Klopp tends to rotate his midfield but with Elliott as the new kid on the block, Thiago will have to earn his place.
Without Wijnaldum to compete with, this should be the season when Thiago can show the player he is. The international break is a chance for him to work towards getting back to top form before it's too late.