Inmates at Washington County jail, Arkansas given experimental covid-19 treatment
Prisoners have reportedly been given ivermectin to treat covid-19, despite the FDA's warning that the anti-parastic drug is not approved for such use.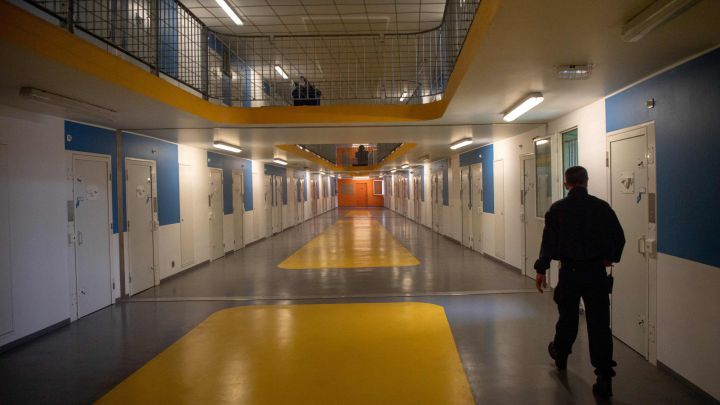 Inmates at the Washington County jail in Arkansas have alleged that prison medical staff administered an experimental covid-19 treatment without their knowledge.
Ivermectin, an anti-parasitic drug which the US Food and Drug Administration has not approved for covid-19 patients, was reportedly given to numerous inmates under the guise of 'vitamins'. The county sheriff and the jail's physician have both insisted that inmates took the drug voluntarily.
Inmates allege that they were unaware of what the drug was
The patients had all tested positive for the coronavirus and were summoned by medical staff for a 'pill call' – for them to receive the drugs needed. CBS News spoke to one of the inmates, 29-year-old Edrick Floreal-Wooten via a video call from the jail, and he explained that they were only told that the pills would help them to "get better".
"They said they were vitamins, steroids and antibiotics," Floreal-Wooten said, when inmates had questioned what the pills were. "We were running fevers, throwing up, diarrhoea ... and so we figured that they were here to help us. ... We never knew that they were running experiments on us, giving us ivermectin. We never knew that."
Floreal-Wooten added that it was only once the recipients saw news reports claiming that Dr. Rob Karas, the jail's physician, was prescribing the drug that they found out that it was the untested ivermectin. He adds that he and around 20 other inmates refused to take the medication from then on.
In response to the allegations, Holly Dickson, executive director of American Civil Liberties Union of Arkansas, released a statement saying: "No one — including incarcerated individuals — should be subject to medical experimentation."
She argued that the inappropriate medical treatments "illustrates the larger systemic problem of mistreatment of detainees and over incarceration in Arkansas that has persisted — even in the midst of a pandemic."
What has the FDA said about ivermectin as a covid-19 treatment?
In recent months there has been a sharp rise in the number of people taking ivermectin as a covid-19 treatment with global demand soaring. In the United States, over 88,000 ivermectin prescriptions were reported in the second week of August alone.
However the FDA insist that the drug should not be used as a coronavirus treatment and the vast majority of those prescriptions are being used for purposes not approved by the FDA. The Washington Poison Center is receiving three times as many reports of ivermectin poisoning as last year and Dr Scott Phillips, the center's medical director, blames the abundance of misinformation for the rise.
An Ohio judge reversed a decision requiring a hospital to administer ivermectin, an anti-parasitic drug, to a patient as a treatment for Covid-19. The FDA has warned that ivermectin, primarily used for deworming livestock, can be toxic in humans. https://t.co/rTI2YrwrqZ

— The New York Times (@nytimes) September 7, 2021
A news release from the FDA makes clear that the drug is not cleared as a covid-19 treatment, and that ivermectin can be dangerous if abused:
"The FDA has not authorized or approved ivermectin for the treatment or prevention of COVID-19 in people or animals. Ivermectin has not been shown to be safe or effective for these indications."
"You can also overdose on ivermectin, which can cause nausea, vomiting, diarrhea, hypotension (low blood pressure), allergic reactions (itching and hives), dizziness, ataxia (problems with balance), seizures, coma and even death."