Why are there 17 regular season games in the NFL?
The league has ushered in a historic change to its regular season format for the first time since 1978.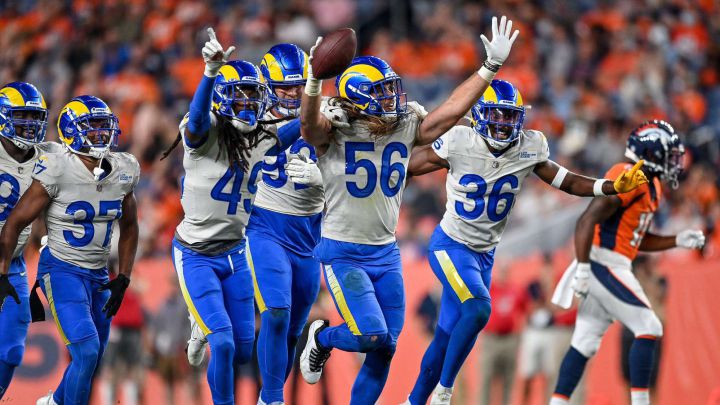 In a move that marks a historic first in more than 4 decades, the NFL has added an extra game to its regular season format
The vote has been cast
For more from around the NFL
As the 2021 NFL regular season approaches, the league has taken the decision to expand its regular season to 17 games per team. NFL owners voted in approval of the historic change on March 30, 2021 at the Annual League Meeting, The meeting itself was virtual due to covid-19 restrictions.
"This is a monumental moment in NFL history," NFL Commissioner Roger Goodell stated "The CBA with the players and the recently completed media agreements provide the foundation for us to enhance the quality of the NFL experience for our fans. And one of the benefits of each team playing 17 regular-season games is the ability for us to continue to grow our game around the world."
How will it work?
With the coming alteration, each club will now participate in an additional AFC vs. NFC game based on division standings from the prior season and on a rotating divisional basis with AFC teams as the home squad for the additional game this inaugural 17 game season. The preseason schedule will now consist of three games per team.
All 32 teams will play in at least one international game once every eight years, per the new enhanced schedule. NFL Kickoff Weekend will begin Thursday, Sept. 9, and the regular season will end Sunday, Jan. 9, 2022. Super Bowl LVI will take place Feb. 13, 2022 at SoFi Stadium in Los Angeles. The 2022 Pro Bowl will be played Sunday, Feb. 6 at Allegiant Stadium in Las Vegas.
History made and the future secured
The new format allows for a historic change to the league, though it must be noted, one that has been expected. Since 1978, the league has always maintained a 16-game regular season. Prior to that there was a 14 game format.
As per the Collective Bargaining Agreement from March 2020, In order to move to expand to 17 games the NFL first had to negotiate at least one new media contract. The new media deal was ratified and then announced on March 18, thereby ushering in the era of 17 games. Following the league's drop in salary cap for the 2021 season as a result of covid-19 pandemic, the scheduled expansion is expected to partially lighten the effects of the cap drop and create new revenue. NFL Network's Tom Pelissero noted the approval of the new media deal and the 17-game schedule will trigger the "media kicker" in the CBA, which will increase the players' share of all revenue to more than 48 percent.