What is the plan for the rollout of the covid-19 booster shot on 20 September and who is eligible?
The White House wants to distribute additional shots of the coronavirus vaccine but will have to wait for approval from the FDA and CDC before doing so.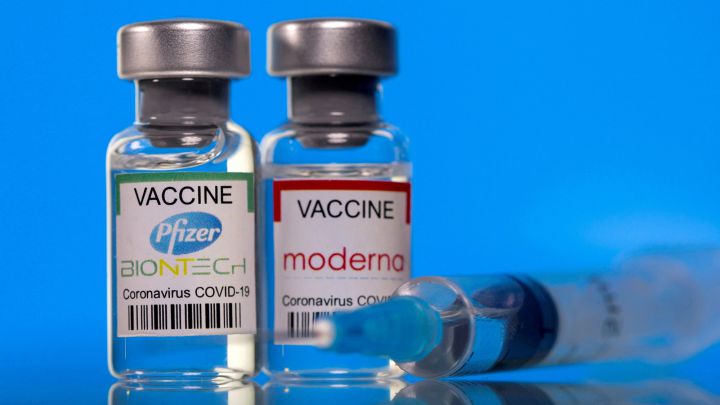 The White House is eager to begin administering a third 'booster' shot of the covid-19 vaccine for adult Americans, but is waiting for approval from the Food and Drug Administration before going ahead with the plans.
In August the FDA authorised a booster shots for immunocompromised individuals but the wait for a universal third shot continues. Both Moderna and Pfizer are seeking FDA approval for a third dose, to be administered either six or eight months after getting the second.
US Surgeon General Dr Vivek Murthy has previously set a target of 20 September but with the wait for authorisation, will the White House be able to keep to this schedule?
White House will wait for FDA approval
The Biden administration has been preparing for the distribution of the booster shots of covid-19 vaccines for weeks but will wait to get approval from the FDA, as well as the Centers for Disease Control and Prevention, before going ahead with the rollout.
Speaking on Sunday, White House chief of staff Ron Klain told CNN's State of the Union: "I would be absolutely clear, no one's going to get boosters until the FDA says they're approved, until the CDC advisory committee makes a recommendation. What we want to do though is be ready as soon as that comes."
The administration is preparing for approval of Covid-19 booster shots by the FDA and CDC, but no one will receive the shots without approval, White House chief of staff Ron Klain tells @DanaBashCNN.

"As soon as the regulators, scientists say good to go…they will be available." pic.twitter.com/knGxBlLV55

— CNN Politics (@CNNPolitics) September 5, 2021
He added that it is the White House' job "to make sure that we have bought the boosters, and we have, and that we have a distribution plan so that as soon as the regulators, the scientists say 'good to go, here's who needs them, here's what's approved,' they will be available probably the very same day that that approval gets given."
Manufacturer's issues may hamper booster shot rollout
Although the White House is confident of having enough of a supply of vaccines to begin distributing booster shots immediately, they may be limited on which shots they can use initially. Pfizer has successfully submitted its application of FDA approval but Moderna is still yet to provide all the necessary information.
In an appearance on CBS' Face the Nation, White House chief medical advisor Dr Anthony Fauci admitted that Moderna's delay could mean they are only able to use Pfizer vaccine initially.
Dr. Anthony Fauci says that while "we're still aiming for the week of September the 20th" for booster shots to be available, Moderna's doses may be slightly delayed.

"They're probably no more than a couple of weeks behind, if that much," he says. https://t.co/5kZhlDOeff pic.twitter.com/2iTmbJZ6HJ

— New Day (@NewDay) September 7, 2021
"Looks like Pfizer has their data in, likely would meet the deadline," he told CBS. "We hope that Moderna would also be able to do it, so we could do it simultaneously."
"But if not, we'll do it sequentially," Fauci continued. "So the bottom line is, very likely, at least part of the plan will be implemented, but ultimately the entire plan will be."
Health officials hope that the booster doses will provide additional protection during the more dangerous winter months and could help stem the spread of the Delta variant. The CDC has confirmed that more than 1.3 million immunocompromised individuals have already received a booster shot.