Rodgers braced for NFL season of 'unknowns' with Packers
Aaron Rogers previewed the upcoming 2021-22 NFL season as the Green Bay Packers gear up for their New Orleans Saints showdown.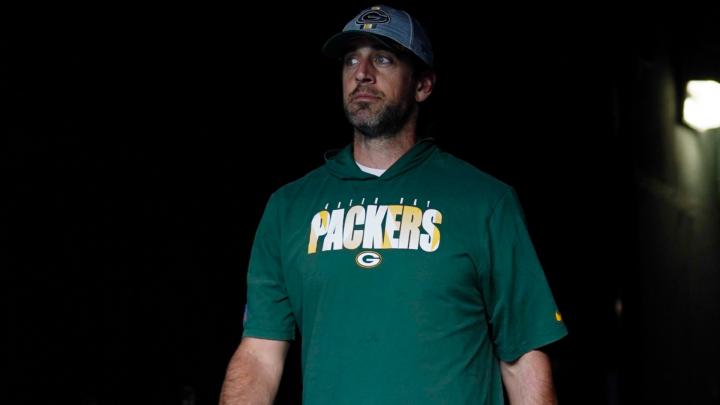 Green Bay Packers star Aaron Rodgers said there are a lot of "unknowns" heading into his 17th season with the NFL franchise.
Rodgers will play for the Packers this upcoming NFL campaign after the quarterback and franchise came to an agreement to ensure the 37-year-old remained in Green Bay for another season, having initially pushed to leave.
The reigning MVP and Super Bowl champion had considered retirement during his stand-off with the Packers before the two parties found common ground, though there is not much certainty beyond this season.
As Rodgers and the Packers gear up for Sunday's season opener against the New Orleans Saints, the veteran was asked if the 2021 campaign had a different feel.
"Yeah, it does; it definitely does," Rodgers told reporters on Wednesday. "There is a lot of unknowns."
Packers looking to go one better
Rodgers amassed 48 touchdowns, five interceptions and a completion rate of 70.7 per cent for the Packers – who lost to eventual Super Bowl champions the Tampa Bay Buccaneers in the NFC Championship Game.
His quarterback rating of 121.5 puts him second on the all-time list among qualifiers, behind only his 2011 campaign (122.5).
In total, Rodgers completed 372 of 526 attempts for 4,299 yards as the Packers topped the NFC North with a 13-3 record to clinch home-field advantage and the top seed in the NFC playoffs for the first time since 2011.
Rodgers is level with Tom Brady, Brett Favre, Johnny Unitas and Jim Brown with three MVP honours – only Peyton Manning (five) has more in NFL history.
Rodgers: "We know what the expectations are"
"I think we don't feel pressure ... I'm speaking personally and I can't speak for everybody," Rodgers said. "But the feel that I get with the energy in the locker room is not pressure. It's focus. I think it's the right perspective and the right type of focus.
"We know we have a talented team. We know what the expectations are. We're just focusing on accountability and holding each other accountable because regardless of what happens with any of our situations, this group will not be together the way it is now in years down the line.
"So we're going to enjoy this year for all that it has to offer, and each other, and I think that's the right perspective to have when you get in this situation."